We went to Sicily for Christmas and New Year's one year and traveled about for two weeks—and we were surprised and pleased at what we found. As seniors, I'm not fond of hills or difficult places to walk, and John prefers calm, scenic roads to drive. Sicily was perfect for that.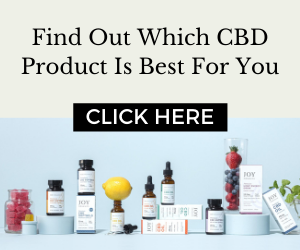 Plus, we were on a mission to see Castellammare del Golfo, the Sicilian town where John's maternal grandparents lived before migrating to the United States. An historic little fishing port, Castellammare is in a very picturesque location, below steep mountain slopes, with a handsome curved harbor at the foot of a small headland topped with a castle. It reminded us a bit of Long Island's East Hampton, where we live.
We drove a lot and walked less than we often do when we travel. We drove through miles and miles of verdant, productive lands—including prickly pear ORCHARDS, something we'd never imagined. Between all the agricultural lands were countless hillside towns. We'd stop in one of those hillside towns to eat and drink, and we were never disappointed by the simple and delicious food and honest wines we found.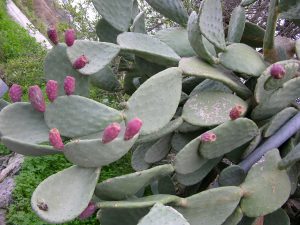 We left the Palermo airport and drove immediately to Modica, our hub for travels in southern Sicily. We had booked a ducal palazzo for a week, and it was a handsome place with balconies and soaring ceilings. Because of those amazing, lofty ceilings, it may not have been the best choice for a winter vacation—brrr—but it would have been ideal in warmer weather!
Our host told us to be sure to let him know when we arrived in Modica, so he could guide us to the apartment—or we would NEVER have found it. He led us about four blocks past it, down to a narrow alley—so narrow, there were scrape marks along its sides—where, right below the apartment, we had a teensy parking space for our (fortunately) very small European car. Once we learned to maneuver the alley, we were glad the car was so close by.
December 24 came and John was so sick he never got out of bed, and that led me to one of my favorite travel experiences ever. I decided to make some healing chicken soup and headed to Modica's main street, bought some vegetables, then went to the butcher shop. There, the uomo behind the counter was preparing a Turducken, the first I'd ever seen. With my handy pocket guide to Italian, I asked his wife for chicken for soup. An hour later, after the three of us had laughingly stumbled through conversations about gardening, cooking, my sick husband, and our trip, I was on my way with chicken, a lighter heart, and a large bouquet of fragrant herbs, a gift from the butcher. It was a lovely example of how, with a little determination, even people who speak different languages can communicate beautifully.
On Christmas Day, John was well enough for us to join the citizens of Modica as they promenaded up and down Corso Umberto. There were people on stilts, people in costumes, people singing, and instruments playing. It was an eyeful and an earful. What fun. We popped into a local restaurant for a yummy dinner and were very happy to be in Sicily.
Our first full day's outing from Modica took us to Siricusa and its vast Greek amphitheater, in Neapolis Archaeological Park, also home to the amazing cave called the Ear of Dionysus. The teardrop shape of the Ear's cavern is famous for acoustic properties that amplify even the quietest of sounds, allowing them to be heard through an opening at the top, some 72 feet above! And, on our way back, we passed through a ghost town with some great sights.
Our next destination was the little town of Balestrate, where a lucky double rainbow greeted us on the roof of the apartment we rented there. Right after we arrived, we headed to nearby Segesta, the site of a beautiful Greek temple. And why did we choose to visit a temple on a cloudy damp day in December? Because it was OPEN! A cautionary tale: In Sicily, don't stay too far from the sights you most want to visit, because museums and other attractions may well be closed anywhere from 11 a.m. to 2 p.m. Or longer. Restaurants are mostly open, but temples are open from morning to night. And, on vacation, you may want to just relax instead of rushing to a museum before 11 a.m. Especially if it's two towns away.
The Temple of Segesta was built before 430 BC, and if anyone needed proof that the ancients had a good eye for where to build, Segesta would be it. The temple is nearly 200 feet by 85 feet and is perched on a hill overlooking rolling green countryside and views that stretch down to the sea. When we arrived at this perfect classical composition, we found it set against a gray sky illuminated by a rainbow. Pretty inspiring.
From that point, farms, farms, farms, small towns, and temples were about all we saw. Our grandest foray to temples was Agrigento, which includes the magnificent Temple of Concordia and the so-called Valley of the Temples just beyond it. A UNESCO World Heritage Site, it's perhaps Sicily's most famous historical attraction and consists of seven additional temples and various other remains. It was built between about 510 BC and 430 BC. Apart from the Temple of Ascelepius, on the banks of the Akragas River, all are situated on rocky crests south of modern day Agrigento and are not really in a valley at all.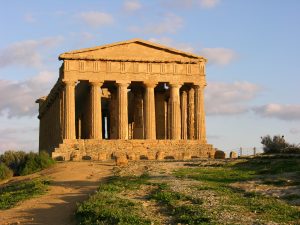 But the most memorable part of our journey was New Year's Eve. We asked our host in Balestrate for a recommendation for dinner that night, and he suggested Rosa dei Venti. It was within walking distance, so we strolled over and made a reservation for their special New Year's Eve festivities, opting for the Menu di Mare.
Talk about festive! To begin, when we walked in every head turned, because everybody knew everybody else…except us! The place was jumping—decorations everywhere, music, dancing, an emcee announcing everything in Italian, including an ongoing series of games, which we didn't even begin to comprehend…. We didn't win anything, but we didn't care—for 25 euros, we feasted on seafood antipasto, fresh pasta with shrimp and zucchini, grilled fish, salad, and cannoli. Plus all the local wine we could drink.
Best of all? The couple at the next table. They wanted us to feel welcome, and we made jumbled conversation until their daughter arrived. She spoke Spanish, I spoke Spanish, so we double-translated for the rest of the evening. When we got up to leave, everyone insisted we stay for the Sicilian tradition of lentils at midnight—each lentil symbolizing money and good fortune for the coming year. We already felt so lucky to have found the perfect place to begin a new year! And one of the prizes our new friends won now sits on a shelf in our kitchen to remind us of that wonderful night in Sicily.
Photographs by John Laudando