As we get older, we don't always want to be reminded of our ever increasing age. We always hear, "I don't want a party" or "don't plan anything". What is said isn't always meant. Many seniors do not want people fussing over them. After all is said and done, if a celebration is planned thoughtfully and carefully, a birthday party can often lift the spirits of an aging senior. Celebrating the big milestone decade birthdays can often bring joy even though the party may not have been initially wanted.
Things To Keep In Mind When Planning A Senior Birthday Celebration:
Delegate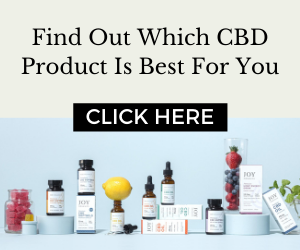 If you are the primary caregiver for a senior, you may want to have someone else be the host of the party. Perhaps another family member or friend can host at their place. Having someone else host will free up your time to ensure the guest of honor is kept comfortable. As the caregiver, you will know your senior best. What will they want? Who should attend? Give each family member a role in preparing for the party. It is important to keep everyone involved.
Location and Limitations
Does your senior have physical limitations? Keeping this in mind will help with choosing a location. Will it be outdoors? Checking ahead for weather conditions is important, as well as having a back up indoor location should Mother Nature intervene. Many guests may also be seniors with limits, so knowing ahead if the location is accessible is very important. Is the celebrant hearing impaired? If so, you may want to skip traditional speeches and opt for a more personal intimate setting where guests can talk one-on-one with the guest of honor.
Keep It Simple
Keeping it simple will help with potential arising challenges throughout the party. Seniors enjoy the simple things in life and don't often need 100 balloons to celebrate. Perhaps some of their favorite music playing in the background can keep their mood positive. Maybe some old time photos or bouquets of their favorite flowers are all that is needed to get a smile on their face. A simple birthday cake in their favorite flavor is a fun way to celebrate. Keep a simple guest list. They will want to see those that are the closest to them.
Gift Ideas
Many times guests will ask what they can bring as a gift. Think ahead as to what some of the difficulties may be with gifts. Does the celebrant have room for any type of gift? Are there limitations that may prevent them from using the gift? If your senior can not use the gift it is best for the guests to know ahead. Gift cards are often a great idea. Does your senior frequent a specific place, like a restaurant, grocery store or pharmacy? Gift cards are often warmly received and helpful. Do they have clothes that are worn that they just won't part with? Perhaps a new shirt is in order? Often seniors donate to charities. Knowing their favorites ahead of time will provide another option for party goers to donate in the name of the guest of honor. Having a few ideas in mind ahead of time that are appropriate is a good idea. A happy birthday flower is also a great way to commemorate the day and bring a smile! Consider the age appropriate games that may highlight the strengths of your senior over their weaknesses such as name that tune or charades.
Celebrating seniors is a must! Whether 50 or 100, celebrating in a way that they can appreciate can bring families together and provide lasting memories.