In the last of this four-part series on holiday baking, indulge in some of my family's tastiest recipes.  If you missed the other articles, you can view them here: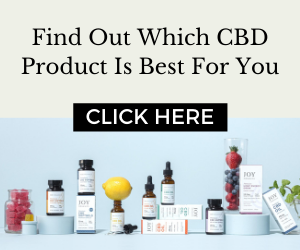 The wonderful women in my family are busy at work during the holiday season, and the benefits are delicious for everyone involved.
Chocolate Torone
This is a deliciously sweet and classic family recipe that is easy to prepare.
½ lb                        hazelnuts
¼ cup                    margarine
1 bag                     marshmallows
1 bag                     semi-sweet chocolate chips
Roast hazelnuts and remove skins.
Melt margarine, preferably over a double boiler.
Add marshmallows and stir. Add chocolate chips and melt.
Add nuts immediately.
Remove from stove and spread quickly down into a greased 8-inch cake pan.
Cool and refrigerate until mixture is hardened. When ready to serve, cut into serving-size pieces.
Pumpkin Loaf
Makes one loaf
This deliciously light loaf is perfect as an appetizer, when guests are piling in for Christmas dinner.
Preheat oven to 350 degrees F
2 cups                   pumpkin, mashed
4                           eggs
1 cup                     vegetable oil
2/3 cup                 water
3 ¼ cups               all-purpose flour
2 tsp                     baking soda
3 cups                   granulated sugar
1 ½ tsp                  ground cinnamon
1 tsp                      nutmeg
1 tsp                      cloves
1 tsp                      ground ginger
1 tsp                      salt
Peel, cook and mash pumpkin and set aside.
Beat eggs until frothy. Add oil and water to the mixture and mix with pumpkin.
Sift the flour, baking soda, sugar, cinnamon, nutmeg, cloves, ginger and salt together and add to the pumpkin mixture.
Pour into a greased loaf pan and bake for one hour, or until knife inserted in the centre comes out clean.
Zia's Zeppole
This is a classic recipe from my late Great Aunt Antonietta Ranucci's collection. Zeppole is a classic treat enjoyed around the holidays and special festivals. A special thank you goes out to my American cousins, Mark Francis and Linda Volpe, for keeping the tradition alive. This is about as easy as making a pancake – just tastier.
2                          eggs
1 cup                    unsifted all-purpose flour
2 ½ tsp                 baking powder
Pinch                     salt
¼ cup                   granulated sugar
1 cup                    whole-milk ricotta cheese
1 tsp                     vanilla extract
Confectioners' sugar for dusting
Oil for frying
Crack eggs into a mixing bowl and beat with an electric mixer until foamy.
Add all of the dry ingredients to the eggs in the mixing bowl, while on slow speed. Add ricotta and vanilla right away. Continue to mix on a slow speed until well combined. The batter will be thick and creamy. Do not overmix.
Heat oil in a cast iron skillet. It should be approximately 375 degrees F. Spray a small melon ball scoop with oil and scoop up the batter. Carefully drop batter into the oil. Repeat with consecutive scoops, but don't let them touch.
Turn them a few times for even browning, for about 3 minutes, until they are a little bigger. Once they've reached a golden brown, place them on paper towels or brown paper to drain. Sprinkle with confectioners' sugar.
Note: These are delicious served plain, too!
Grocery List:
Take this handy list with you next time you go shopping.
Vegetables and fruits:
Milk and milk products:
Whole-milk ricotta cheese
Meat and alternatives:
Spices:
Ground nutmeg
Ground cloves
Ground ginger
Ground cinnamon
Baking needs:
Baking powder
Granulated sugar
Vanilla extract
All-purpose flour
Vegetable oil
Granulated sugar
Confectioners' sugar
Marshmallows
Semi-sweet chocolate chips
Get this recipe handy
[email-download download_id="12310″ contact_form_id="12312″]