With winter almost behind us and spring approaching we have some tasty recipes for you to enjoy! These spring recipes are easy to make and fun to share! We hope you enjoy them and thank you to our contributors!
Bite-Sized Caprese Appetizers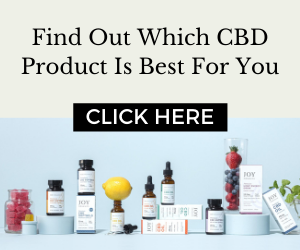 Ingredients:
24 Grape tomatoes
24 mini mozzarella balls
24 fresh basil leaves
1 ½ tablespoons extra virgin olive oil
1 ½ tablespoons balsamic vinegar
1 clove minced garlic
Kosher salt
Freshly ground black pepper
24 toothpicks
Directions:
Place a tomato, basil leaf, and mozzarella ball on each toothpick. Place on a serving plate or tray.
Whisk together the olive oil, vinegar, and garlic and drizzle over the appetizers. Sprinkle with kosher salt and freshly ground black pepper.
To eat, bite everything off the toothpick all at once.
Recipe Credit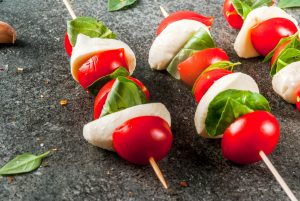 Grilled Chicken and Strawberry Salad
Ingredients:
1/3 cup olive oil
1/3 cup sliced strawberries
2 tablespoons white balsamic vinegar
1 tablespoon finely chopped chives
2 teaspoons honey
¼ teaspoon salt
Salad Ingredients:
2 skinless, boneless chicken breasts
1 teaspoon olive oil
¼ teaspoon salt
3 cups packed baby arugula
1 cup, fresh loosely torn basil leaves
454g tub strawberries, hulled and sliced
1 Granny Smith apple, thinly sliced
1 sweet onion, thinly sliced
½ cup chopped, toasted walnuts
feta, thickly sliced
Directions:
WHIRL 1/3 cup oil with 1/3 cup berries, vinegar, chives, honey and 1/4 tsp salt in a blender until smooth. Season with pepper.
PREHEAT barbecue to medium and brush chicken breasts with 1 tsp oil. Season with 1/4 tsp salt and pepper. Barbecue chicken for 6 min; turn and continue barbecuing, 8 to 10 more min. Remove and let rest 5 min, then slice.
TOSS arugula with basil in a bowl and divide among 4 plates. Top with strawberries, apple, onion, walnuts and chicken. Drizzle dressing and add feta.
Recipe Credit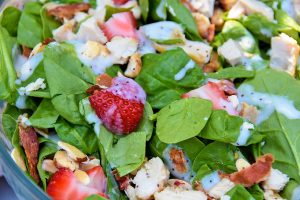 Fettuccine Primavera
Ingredients:
1 (9 ounce) package refrigerated fettuccine, cooked according to package directions, kept hot.
¾ cup water
½ cup sliced carrots
½ red bell pepper strips
3 tablespoons butter or margarine
2 tablespoons all purpose flour
1 cup evaporated milk
½ cup chicken broth
½ shredded parmesan cheese
½ grated provolone cheese
1/8 teaspoon cayenne pepper
Freshly ground black pepper to taste
Directions:
Heat water in medium saucepan to boiling. Add broccoli, carrots and bell pepper. Reduce heat to low; cook 5 to 7 minutes. Drain; set aside.
Melt butter in same saucepan over medium heat; stir in flour. Gradually add evaporated milk and chicken broth. Cook, stirring constantly, until mixture comes to a boil and thickens. Stir in Parmesan cheese, provolone cheese, cayenne and black pepper until cheese is melted. Toss with pasta. Add vegetables; stir to coat. Serve immediately.
Recipe Credit
One Pan Salmon With Roasted Asparagus
Ingredients:
400g new potatoes, halved if large
2 tablespoons olive oil
8 asparagus spears, trimmed and halved
2 handfuls cherry tomatoes
1 tablespoon balsamic vinegar
2 salmon fillets, about 5 oz. each
Handful basil leaves
Directions:
Heat oven to 220C/fan 200C/gas 7. Tip the potatoes and 1 tbsp of olive oil into an ovenproof dish, then roast the potatoes for 20 mins until starting to brown. Toss the asparagus in with the potatoes, then return to the oven for 15 mins.
Throw in the cherry tomatoes and vinegar and nestle the salmon amongst the vegetables. Drizzle with the remaining oil and return to the oven for a final 10-15 mins until the salmon is cooked. Scatter over the basil leaves and serve everything scooped straight from the dish.
Recipe Credit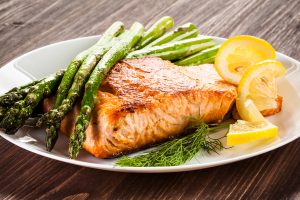 Rhubarb Crunch
Ingredients: 
3 cups diced rhubarb
1 cup white sugar
3 tablespoons all purpose flour
1 cup packed light brown sugar
1 cup quick cooking oats
1 ½ cups all purpose flour
1 cup butter
Directions:
Preheat oven to 375 degrees F (190 degrees C). Lightly grease a 9×13 inch baking dish.
In a large mixing bowl combine rhubarb, white sugar, and 3 tablespoons flour. Stir well and spread evenly into baking dish. Set aside.
In a large mixing bowl combine brown sugar, oats, and 1 1/2 cups flour. Stir well then cut in butter or margarine until mixture is crumbly. Sprinkle mixture over rhubarb layer.
Bake in preheated oven for 40 minutes. Serve hot or cold.
Recipe Credit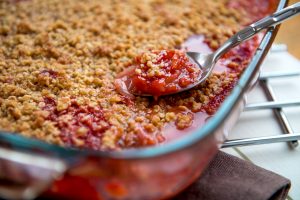 Get this recipe handy
[email-download download_id="11915″ contact_form_id="11972″]