You may think dating as a senior is a hard thing to do, however, that is not true at all. It is believed that seniors have a much easier time expressing their feelings and of course, they already have a lot of experience and knowledge about relationships right away.
While there are many seniors out there who have reached their 50s or 60s and still have no soul mates next to them, that does not mean you are supposed to follow their example. No matter your age, you should never run away from love or wish to love someone you find dear.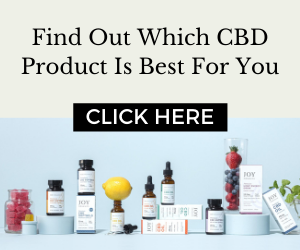 Going on a first date for seniors might be a little bit scary at first, but there is nothing to worry about. Just like you, everyone else had to make this step. Before heading out to your next date, here are a few rules for senior dating that will certainly make your life much easier.
Take It Slow
One of the best senior dating advice you can get is to take it slow! If there are any senior dating rules you will need to follow, this one is probably the most important one to keep in mind. Just because you really like someone, does not mean they are the right person for you. Take time to learn more about them, talk to them, visit interesting places, and do not rush to meet them with your family members. You should introduce your partner to your family members only after you are certain they are the perfect one for you.
Try Out Some Of The Dating Websites
There are many awesome dating for seniors websites you can visit and make your profile on. Upon finding the perfect website for your needs, create a profile, message a couple of people you like, and start your dating adventures right away. Currently, there are many senior singles out there just waiting for your message!
Set Reasonable Boundaries
If you are desperate for love, you can often end up forgetting about yourself. If this is the case with you, make sure not to forget about who you are just because you met someone who is openly showing interest for you. One of the most important dating rules for seniors is to know how to love yourself, if you so easily forget about your own needs and no longer do things that make you happy, you will never really feel happy at all, even if you have a special person next to you. Never ditch your happiness to make someone else happy.
Flirt Like A Real Grown-up
It is believed that people who have reached 50 years of age or more have already a slight idea about how to flirt and do not find it hard to do so at all. If you are somewhat insecure about your flirting abilities, just give it a try. There is nothing to lose by trying, but you may impress someone with your natural flirting abilities right away.
Do Not Be Afraid Of Talking, Speak!
Everyone wants a partner to whom they can talk to, look at the stars, and have a decent conversation. If you are on a senior date you waited for for a long time, make sure you do not hold back when it comes to talking about your opinions, wishes or dreams. A good potential partner will gladly listen to all you have to say and they will actually do their best to share their opinion too.
Conclusion
Seniors are often found sharing beautiful dating stories online, which most likely means they are also rather successful at it too! Thankfully, today we have dating websites meant to help out with senior dating by a lot, and all it takes is a bit of effort and wish to find someone special.