Why Use Colored Dots?
Colored dots make it easier for a senior to see what they are taking to their new home. If possible, we prefer to use green dots.  Explain to the client what you are doing and why you are doing it. This really does remove some of the anxiety. As a child they learned that green means go, red means stop and yellow is use caution. That's why we like to use green dots because they show what will be going to their new home. We actually say "If there is a green dot on it, it's moving to your new home."  This also works really well with Alzheimer's' patients as it brings them comfort in an emotional and stressful time.
This allows a senior or family member to change a green dot from one dresser to another (they are removable), or from one picture to another if they change their mind.
These dots also enable the packing team to see what needs preparation or packing for the move. They can easily see if special equipment or "care" is needed with some of the items.
The dots help the movers to see what is moving and make the needed decisions on how to pack the truck carefully and efficiently.
When should you put the dots on?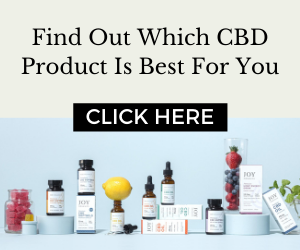 If the move is just in a few days, the estimator or move team leader can put the dots on right away. Walk through the house with the senior (or a family member) and use the dots to identify what is moving. (This helps them feel they are a part of the moving process.) If the move is several weeks away then the move team leader can put them on the day they do the prepack. If a home is listed to be sold, do the dots as late as possible because prospective buyers will be walking through. (Explain why you are waiting to put them on. They will appreciate your thoughtfulness!)
Make sure the dots are quite visible. If you are putting dots on chairs, sofas, tables…put them on a leg near the floor. People can still use the furniture and the dots won't come off readily. The movers you work with will get to know where to look for the dots.
If a dot is on a piece of furniture (i.e. night table) then it, everything on it and in it will be moved. Tell them that if there is something they don't want moved, remove the dot and if there is something else they decide to move put the green dot on it.
Two dots means pack only the contents .The piece of furniture will not be moved.
We often put dots on a door frame (where it is visible) to a basement, garage, balcony, backyard, etc. This is to remind the team and the movers that THERE IS SOMETHING THERE THAT NEEDS TO BE MOVED.
Often, when Downsizing only some of the kitchen items will move. When working with clients we ask them which items on a particular kitchen shelf will be moving. Then we ask permission (Never appear to be bossy) to remove the items that are not moving. This frees up space to put other items from other shelves on the shelf THAT WILL BE MOVING. Then we put a green dot on the edge of the "moving" shelf and we also put a dot on the cupboard door. (Repeat the process with other shelves) When the door is opened the packing team can easily see what needs to be packed.  Frequently we hear a sigh of relief  from clients when they understand how decisions are made simpler.
When the packing team is doing a kitchen have them remove the dots as they finish packing each cupboard. We have found that when dots remain on the outside of a cupboard often some things don't get packed. When a distraction occurs they may forget that they hadn't finished packing that last stack of dishes! With over 20 years of experience we find it still works for us.
If a client is undecided on an item, put a dot on it with the explanation that it is removable. They don't have to make the decision right away. If they decide to leave the item, they just remove the dot.  This removes stress and allows the senior to feel some measure of control.
Art: Avoid putting dots on oil paintings and very old picture frames. Instead, put the dots on the wall beside the artwork. As the dots are used to identify the art that will be moved, make a note of the picture boxes that will be needed. We successfully moved one painting valued at $90,000.Many pieces of original art are worth $500 to $10,000.
China cabinets: If they have 2 china cabinets and are only bringing one, concentrate on the cabinet that is moving. First choose the items they don't want to move. Then, with their permission, remove those items. Then find out what treasures from the other cabinet they would like to bring to "fill the empty spaces" in the cabinet they are bringing. Again, this involves them in the decision making and enables them to feel a measure of control. Often they will continue doing this on their own, with a family member, or with one of the team members hired for sorting.
If clients want to bring a chandelier and there is a place to hang it, "no problem." They will need to know who will disconnect it, who will pack it, and who will hang it in the new residence.
NOTE: Before you put the dot on something make sure it is not included in the sale of the home. We usually contact the realtor or building inspector to see if any items are to remain in the residence or are included in the sale before we "DOT THEM" (i.e lights attached to walls, shelving units attached to walls, electric fireplace, TVs mounted on walls.)
Don't be surprised if the senior wants you to PUT A DOT ON THEM TOO.