As reported by AARP, 80% of seniors have a firm plan to age in place. There are some home modifications that should be completed to make aging in place more possible for older adults, though. These modifications are a proactive approach to increasing the level of safety in the home, and they often add convenience and comfort for seniors as well. While there are sometimes high costs associated with modifying homes to enable seniors to age in place, many older adults are happy to incur these expenses to fulfill their wish to remain in their own homes. An option is A+ Construction & Remodeling.
Widen Doorways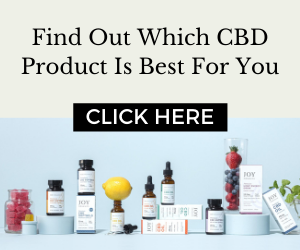 If a senior relies on mobility aids, such as a walker or wheelchair, to navigate through her home, widening doorways is a must-have home modification. Depending on the insulation and placement of electrical switches and outlets in the home, costs vary greatly for widening doorways.
Install Ramps
Exterior stairs may be a challenge for seniors who are unsteady on stairs or who have balance issues, so installing ramps is a necessary home modification that is well worth the cost to provide greater independence. Licensed contractors are trained building and installing ramps of the correct height and rise for seniors.
Indoor threshold ramps are also necessary home modifications for older adults who use wheelchairs. These indoor ramps provide smooth transitions from one surface to another, making it safer to navigate throughout the home. The threshold ramps often are constructed of rubber, so they're easily adjustable to accommodate the step or door jamb height that is involved in the transition.
Kitchen Modifications
As seniors age, they may find that their appliances are no longer in ideal locations and that their countertops and cabinetry are too high, especially if they are in a wheelchair. Professional contractors may need to come in and adjust the counter height and lower the sink, to allow for easier access from a seated position. Additionally, seniors aging in place often find it easier when microwaves are placed in microwave stands, as opposed to being at the back of the counter or in raised microwave cabinets.
Shower and Bathtub Modifications
A senior opting to age in place also should consider home modifications for the bathroom, particularly the bathtub. One option is to replace the bathtub with a walk-in shower, which provides much easier (and safer) entry and exit than a bathtub. A second bathroom modification option is to replace a traditional bathtub with a walk-in tub.
If a senior wants to keep his existing bathtub, or cannot afford to replace it, there are less expensive modifications that can be made to prevent slips and falls in the bathtub. One modification is to add a safety bar to the tub, while another is to install safety strips. Both of these simple modifications can help prevent slips and falls in the bathtub.
Yet another modification for the bathtub, which is less expensive than replacing the bathtub or shower, is to purchase a bathtub transfer bench. Transfer benches straddle the side of the bathtub, enabling seniors to sit safely on the bench while getting into the tub by lifting each leg, one at a time, over the bathtub wall. Getting into the tub while seated greatly reduces the risk of dangerous slips and falls for seniors. Some seniors who cannot spare the required bathroom floor space for bathtub transfer bench legs opt for bathtub chairs, which sit completely inside the bathtub. Seniors may be able to turn around and sit on the chair with both legs outside of the tub and then lift one leg at a time over the tub wall while seated.
Flooring Modifications
Flooring is another consideration for older adults making home modifications with the goal of aging in place. The first step is to evaluate the home's existing floors. If the carpet is older and shaggy, you may want to consider replacing it with new carpeting that has a shorter nap. Seniors are less likely to trip on shorter-nap carpeting, and it's also more suitable for seniors who navigate through the home with the use of a walker or wheelchair.
Hardwood, tile, laminate, and vinyl floors are smooth and may allow for easier wheelchair maneuvering, but they also tend to be more slippery than carpeting. People often use throw rugs on these types of flooring, so be sure that you either get rid of them or securely tape them down to prevent trips and falls.
The best course of action to take when making home modifications for seniors aging in place is to consider all of the areas of the home that present the most trouble or concern. If there are things that are especially difficult for seniors, like reaching the countertops or light switches, modify them. If there are potential tripping or falling hazards, eliminate them or modify them accordingly. Taking a proactive approach to modifying the home means that seniors can age in place independently while their loved ones have peace of mind knowing that their aging loved ones are safer in their homes.