New Orleans is unlike any other place in the United States. An enthralling, exciting destination that thousands flock to every year for the blues, jazz, bars, history and culture. 
An electric energy runs through the very soul of this diverse city with so much to see and do here; you'll make memories to last you a lifetime.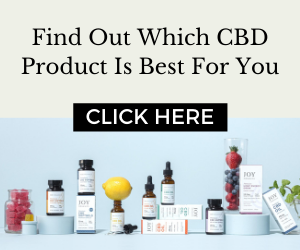 Before You Go, Make Sure You Have Insurance
If the unexpected happens, you want to be protected. When travelling in the US, it is always a good idea to make sure you have insurance. No one wants to think about getting into accidents on holiday, but the right policy is vital if the worst were to happen.
Furthermore, many trips are being cancelled due to the pandemic, and with Staysure's travel insurance options, you could be covered if your holiday is cancelled for any reason. 
So Much More Than Madis Gras
Thanks to the annual celebration of Mardi Gras, New Orleans has a reputation as a party town. Drunken revellers, plastic beads, and Bourbon Street encapsulates the image many people have of the city. Those who have already been here know all too well that this is only a small part of life in New Orleans.
Music and food evolved like nowhere else in the US with a mix of African, Caribean and European cultures. Home to one of America's most historic and vivid neighbourhoods, the French Quarter, and a progressive attitude toward life and entertaining. This is a city that people from all walks of life fall in love with, even when it's not Mardi Gras season.
What To Do
French Quarter is the best neighbourhood of New Orleans to explore first. With latticed balconies decorated with ferns, centuries-old buildings, art galleries, and historic bars will keep you busy for hours. Visit the bar Pat O'Brien's to try the famous Hurricane drink, and no trip to the French Quarter would be complete without reclining at a courtyard table near their famous flaming fountain. 
The quieter streets of the Faubourg Marigny neighbourhood offer a beautiful contrast to the French Quarter with stunning Caribbean-influenced architecture. Take a streetcar from here to the Garden District, home to stately mansions reminiscent of the Antebellum South.
Architecture isn't the only thing to enjoy in the gorgeous city. Music is the heart of New Orleans, and you'll start to experience the fantastic mix of sounds from the moment you arrive. Take some time to listen and dance to the jazz, blues, and rock found all over town.
Where To Eat
The food is an art in New Orleans and is home to several dishes that you won't find anywhere else. Gumbo, Beignets, Po' Boys, Jambalaya, and Crawfish Etouffee are delicious staples that everyone should try. 
With an abundance of world-class restaurants around in town, you'll be spoilt for choice. None are quite like Commander's Palace for elegance and atmosphere, located in the heart of the Garden District. Every restaurant and cafe has a fantastic menu with amazing food to try; you can't go wrong with any of the choices. 
Where To Stay
The French Quarter is the hub for hotels, but you'll find spectacular places to stay throughout New Orleans. If you want to be in the centre of all the excitement, the French Quarter is the place for you. Surround yourself with art houses and galleries at the luxurious Hotel Monteleone, featuring a carousel that rotates while you enjoy your drink at their aptly names Carousel Bar and Lounge. 
If you prefer a quieter place to stay, the Loews New Orleans Hotel is only a short scenic walk along the Mississippi River away from the French Quarter. New Orleans has plenty of places to stay to suit any trip and person.