A nation in lockdown has been telling its citizens, seniors or otherwise,  that the only really safe place to be during this pandemic is snug within four (or more) walls, at home.  
And certainly there has been an outpouring of ideas for people who can AFFORD to stay home to keep busy, such as baking, playing games, reading, watching Netflix or fixing up the house in various ways (if you have a house).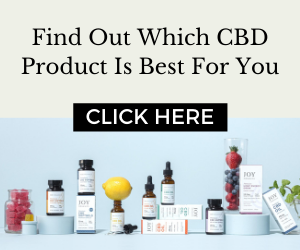 The problem is, claustrophobia can set in, if not right away, eventually.  Depression and domestic violence could follow in some cases.  For those who have backyards, an answer may be to garden or clean up and get some fresh air and exercise that way.  But not everyone has a backyard–at least one with much potential for serious activity.  And being homebound, whether within walls or outdoors, can simply become oppressive after awhile.
The issue of being in fresh air as a covid-19 stay-at-home alternative has not been fully examined.  One report suggests that someone sneezing who has the virus can project contagion as far as 27 feet in one direction.  (So much for the six foot distancing "standard.")  But if you see someone about to cough or sneeze, you theoretically can put even more distance between yourself and them.  But will you?
 People are beginning to realize that the great outdoors, touted as valuable for exercise and variety, has been given a bad rap by government officials and rabid neighborhood anti-virus enforcers.
Writing in April 4th's letters column in the Wall Street Journal was 86 year old Bill Graves of Rancho Palos Verdes, California. "Since we are all shut-ins now, I have seen more families and dog walkers lately in the park.  (Walking) is a nice part of my day, plus the cardiologist insists on it," he writes. But then the "bureaucrats" (his term) closed the park and now Graves walks on sidewalks while a socially distanced walker walks in the street. He calls that "ridiculous."  
I completely agree.
My wife and I are 70 and 73, respectively.  We are very fortunate to be living in a small town along the California coast where nature abounds and parks and trails are close by.  No question, it is DENSITY within big cities that is contributing to Covid-19 spread, and our county of 250,000 as of early April hasn't had one death and only a hundred or so confirmed cases.  Lucky us.  
DON'T come here, however, as the welcome mat to tourists has been pulled out for now, and few hotels are open.
While SOME parks remain open, many have been shuttered.  First the parking lots are blocked and then signs go up.  On a big multi-acre public ranch the trails are still open but signs implore people to walk one way EVEN THOUGH the chances of bumping into anyone are remote indeed.  Friends that my wife and me encountered going the "wrong" way were victims of my slightly sarcastic but completely impotent threat that I could issue a "citizen's arrest."  
They laughed, but citations are starting to happen some places if you dare to venture outdoors.
In my town yoga has recently been banned from the park even though the exercisers looked to be almost 20 feet apart.  The lawn bowlers at our recreation center may be next.  The tennis club that I belong to which has a Saturday all-comers drop-in at local school courts is still active (but dimished in numbers).  The club president fears that the above mentioned "neighborhood enforcers" might draw bureaucrat attention to it and then that activity will be banned as well.
Recently, our county closed down its harbors so boats could not even go out on the open ocean, and even piers were blocked.
Where will it all end?  Precaution is one thing, paranoia and hysteria are another.
I was operated on for bladder cancer a little over two months ago, have recovered my energy levels, and NEED the kick in the butt to get outside and exercise.  Thankfully, my wife, who loves to walk, hike AND play tennis, gives me a lot of encouragement.
(She also tells me to wash my hands thoroughly when I come home).
In their haste to protect the public officials have made some very idiotic decisions and the "shelter in place (home)" mantra needs to be finessed to include "sheltering in space, safely."  
Parks, trails, oceans, beaches, tennis courts etc. should stay open indefinitely.  Everyone needs a breath of fresh air (and exercise) during this time of isolation and often enforced hibernation.  At least to me, it just makes common sense.