Elders after finishing their responsibilities long for a peaceful life. They like visiting historical and holy places like temples, churches, mosques, or monuments. The feeling of going back to their times when there were less modernization and more peace is rare these days. So, for all those older generations, here are some places which you will love visiting once in your lifetime.
Mexico: 
Mexico is a city of museums and religious places ideal for older people. It has a large number of museums and art galleries within a short distance. Every museum is a reflection of the colonial, modern, contemporary, and international art. You can also solve puzzles through a scavenger hunt while discovering more about the city.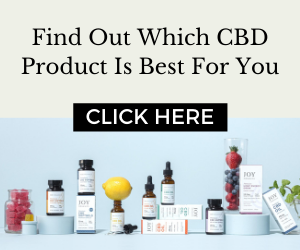 Those who love the beach walking, swimming, or enjoying the spa should visit Tulum. You can also stay at the beach bungalows or rent an apartment there.
Mexico also offers a wide variety of cuisines like French, Italian, Spanish, Canadian, Chinese, Japanese, Korean, Indian, and Thai.
Italy: 
Italy, a dream destination for all is home to the UNESCO World Heritage Sites. The architect and monuments of Italy depict the Renaissance and the Baroque Era. Some of the famous sculptures like David, Last Supper, and the Birth of Venus adds to the beauty of this country. It is a treat to watch the treasures of Tuscany, Sistine Chapel, Trevi Fountain, and the Leaning Tower of Pisa.
The elder generations can relax watching the Mediterranean Sea, Malta, and the Amalfi Coast. They can also enjoy the delicious cuisines of Italy like Arancini, Caponata, Gelato, Tiramisu, and Cassata. It is advisable to visit Italy in between May-September because of the cheap fares and population.
Florida: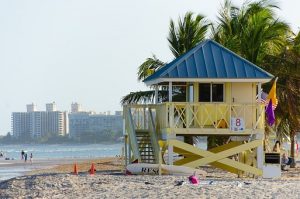 Image Credit
In Florida, elders get to see a large variety of architecture before the World War1. The art depicts the fashion, culture, glamour, luxury, and progress of the people of France. The famous sculptures like Hunter and Christ the Redeemer add to the country's popularity.
If you love walking by the beach and seeing the sunset, you should visit the dock at Mallory Square. You can also spend time at the Dry Tortugas National Park and the Fairchild Tropical Botanical garden. Here the plants, trees, and shrubs are standing tall since 1930.
Many water sports activities happening at the Miami Beach and Key West along with local cuisines are worth a try.
Virginia:
Williamsburg, a city in Virginia, is home to a large number of museums and historical places and ideal for all the elders. It is an open-air space where people showcase their lifestyle during the colonial era.
Here you can walk around the living historical museums free of cost. Some of the museums like Old Sturbridge Village, Old Salem, and Castell Henllys grace the city. The enactors wear the costumes according to the occasions they are celebrating like the Remembrance of Colonial leaders, protection of pets, or Occupation of British Forces.
Visitors only pay for the outdoor programs like Williamsburg Rare Breed Program and The Grand Illumination ceremony. It is best to visit Virginia during the off-seasons to avail senior discounts and cheap fare for shows.
Spain: 
It is a country ideal for the retirees involving serene climate and rich architecture. The country depicts the Spanish lifestyle, Roman heritage, and catholic architecture. It is home to 47 world heritage sites and 14 human treasures. https://en.wikipedia.org/wiki/Spain
Many famous painters like Pablo Picasso, Salvador Dali, and Joaquin Sorolla, hold an important place in Spain's architecture. Visitors can also cruise while viewing the beautiful city of Porto, huge castles, baroque mansions, and ancient monasteries.
You can also enjoy various wines and authentic cuisines of Mediterranean, Inner, and Atlantic Spain during your visit to Spain.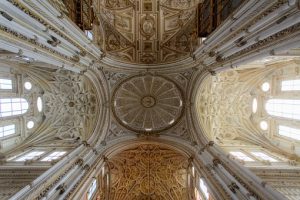 Image Credit
Thailand: 
It represents the culture of China, India, Burma, and Cambodia. Thailand is a perfect mixture of divinity and mesmerizing nature. There are much worships and historical places like Wat Phera, Wat Arun, Wat pho, remains of Phimai and Phanom Rung.
Some of the famous beaches like Ko Pha Ngan, Ko Kut, and Ko Samet make the city beautiful. A large group of flora and fauna lies in Khao Yai and Khao Sok National Park. It is home to waterfalls, tropical forests, wild tigers, elephants, deer, and gibbons.
In Thailand, you can enjoy water sports like scuba diving and windsurfing, and stay at an economical five-star hotel.
Caribbean: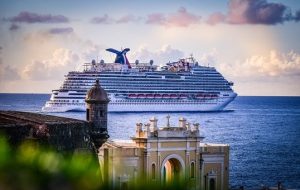 Image Credit
If you love spending time in a peaceful place, do visit the Caribbean islands. It is an ideal example of natural beauty. The soft white sand, crystal clear blue waters, and small population make this place perfect for elders. You can also taste the authentic fusion dishes while staying at a Four season resort. The majestic view of the sugar mills from the hills is also a treat to the eyes.
Conclusion:
Elder's have a habit of forgetting things easily. In such a case, it is best to carry a carte a gratter with them. It will ease out their travelling and become a self-guide during their journey at an unknown place. In this map, you can also mark the places you have visited so far and it can become a memory to cherish forever.
Main Image Credit