The fintech sector has brought consumers an endless stream of modern offerings that have enabled them to ditch several outdated banking and lending products.
Companies now have advanced B2B payment solutions at their fingertips, and online financial solutions have never been more convenient – largely thanks to the progress made by fintech startups.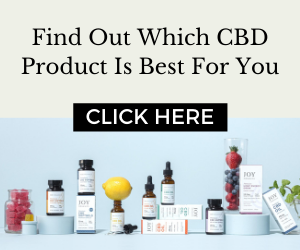 But, despite being on the cutting edge of digital financial products, young fintech companies are at a disadvantage in a wildly important arena: data security.
Table of Contents
What is Data Security?
The Importance of Cyber Security in Fintech
Data Security Challenges Faced by Fintech Startups
Modern Fintech Data Security: Trends and New Innovations
With limited resources, growing compliance regulations around the world, and a constantly-evolving list of increasingly dangerous cyber threats, fintech startups face a uniquely difficult uphill battle.
And, with data breaches continuing to leer as an ever-present security threat, fintech firms are turning to new and advanced approaches to data privacy.
But, first, what do we mean when we talk about data security for startups?
What is Data Security?
Data security is the process of protecting digital assets – like information stored in a database – from unauthorized access by unapproved actors.
When we refer to data security, we're simply talking about the set of standards and technologies that protect your business' data. These days, data security is a fundamental aspect of IT at any modern organization.
From encryption and tokenization to cloud storage, data security technologies run a wide spectrum – and a number of advances have been made in recent years. This progress has been in response to, though not quite as speedy as, the growing sophistication of large-scale cybersecurity threats – like data breaches.
In the healthcare sector, for example, Black Book Market Research found that 96% of healthcare IT professionals agreed that data security attackers are outpacing their medical enterprises.
Healthcare data breaches will cost the industry $4 billion by the end of the year. Next year, by Black Book's estimates, will be even worse.
And that's just the healthcare sector.
Organizations from all industries are vulnerable to data breaches – especially in the age of ID verification, endless online payment methods and 1-click purchasing.
Even multinational tech giants have fallen prey, in extremely public ways. Yahoo just reached a $117.5 million class-action settlement with the victims of its infamous 2016 data breach.
That announcement came on the heels of a $700 million settlement that Equifax reached to deal with the aftermath of a 2017 data leak that exposed the Social Security numbers of almost 150 million consumers.
We could keep going down the list – data breaches happen, and they happen to organizations with ample resources invested in information security.
What about smaller organizations?
To read the full article from Very Good Security, please click here.