March 21st marks the first day of spring but there is no time like the present to start spring cleaning! As the weather gets nicer and temperatures warm up we find ourselves thinking about spring cleaning. This is a great time of year to take care of the items that may have been ignored during the cold and dreary winter months. Spring cleaning takes time and effort and is not something that can usually be done in one day. Pace yourself and make a plan.
Make A Cleaning Checklist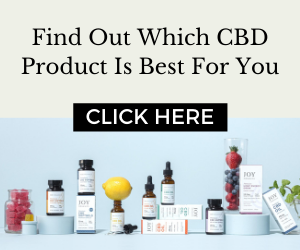 Spring cleaning often involves organizing rooms, cupboards, closets or drawers. Prioritize which rooms need the most attention. It also includes sanitizing or cleaning often overlooked areas like windows and floors. Don't forget the dust bunnies that seem to accumulate during the winter. Also consider these areas:
Refrigerator and/or pantry – Get rid of anything that is past date. The inside of your fridge should be emptied and thoroughly cleaned.
Carbon monoxide and smoke detectors – It is time to check the batteries! Replace any dead batteries now.
Bathroom – Do you need assistive bars? Now is a great time to have them installed.
Medicine cabinet – Remove any medications that you no longer use or that have expired. Pharmacies will dispose of any medications as needed for you.
Arrange For Help
You don't have to do all of the spring cleaning yourself. Have a family gathering and designate things as needed. Handling all of the cleaning and decluttering can be very overwhelming and stressful. Sometimes is is nice to have some family muscle to move the furniture and get rid of the dust. Celebrate at the end of the day by going through family photos or giving family members possession that you may no longer need. It is a good time to share your treasures.
Organize and Declutter
Once clutter is organized or elimated there is always a sense of a fresh new feeling. Open the windows to let the spring air in and start sorting through what you want to keep and what you may want to get rid of. Removing unneeded items will give you a feeling of freedom. What you may feel is clutter may be someone else's need. Consider donating items you may not need any more. It is also important to organize your paperwork. Make sure you have all of your important documents in one place. In case of an emergency, knowing where all of the documents are can save a lot of stress.
Spring cleaning is a time to reflect on your living situation. Are there too many issues in your home to deal with? Is it time to start thinking about downsizing? Talk with your loved ones to determine if you need more help in your house or if you should start thinking about moving. Help is here if you need assistance with any of these things.
For more Spring Cleaning tips, click here.