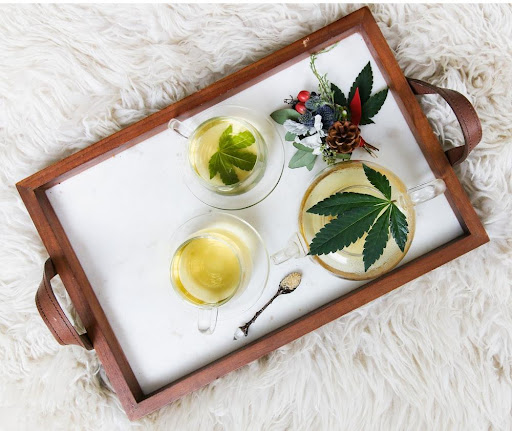 Aging is something you'd never expect to happen. You feel young and capable, and suddenly, you can't sleep properly anymore, everything hurts, and your memory is not as sharp as before. But since technology and medicine have evolved, you can manage these issues and have a quiet and pleasant retirement.
For this article, we'll get into the benefits of using one of the latest trending treatments: CBD. This marijuana compound has been found to be beneficial for multiple diseases and illnesses, and it's also a safe choice for people whose regular treatments failed. So, let's see what CBD can do for you and your health problems.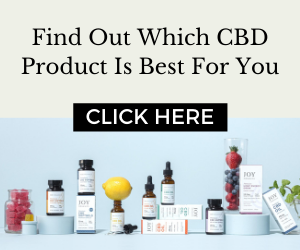 CBD oil for pain
Aging includes a lot of pain since bones shrink in size, which makes them prone to fractures (you may also lose some height). Muscles lose strength, leading to less stability and balance, and joints are in no better condition. But since CBD has pain management properties, having a couple of oil drops when needed can help you overcome pain and reduce inflammation.
You must talk to your doctor about this alternative, and if they approve it, you can start searching for the best CBD oil, which has the following features:
The product is manufactured by a company able to provide third-party testing proof;

The source of the hemp is disclosed;

The product contains less than 0.3 percent THC;

The product passed tests for pesticides, heavy metals, and molds;
Besides, you should consider the overall ingredients used along with the CBD extract. If the label is difficult to read and understand, it would be best to avoid it (or at least ask for your doctor's opinion). Lastly, look at the brand's reputation and customer reviews and find whether the company has made any concerning health claims or was subject to an FDA warning.
Sativex for Arthritis
Sativex is a CBD-based drug that significantly improves arthritis symptoms of poor sleep quality, pain during movement and pain at rest. It seems it can also suppress disease activity, which can help avoid intense pain if taken properly. Another CBD-based gel has helped patients with knee pain due to osteoarthritis. These studies showed that CBD can improve one's life quality, even though research has yet to be done on all of CBD's benefits and risks.
Although CBD alone cannot remove the pain, it can help treatment improve faster. Getting enough calcium, vitamin D, and moderate physical activity is advised. CBD is proven to do for your health is to interact with neuroreceptors, sending signals between your cells to help regulate movement, mood, homeostasis and the immune system.
If you're curious about some of these products, you can have a look at OCN's best sellers, where you can find a range of CBD products which you can easily purchase from authorized manufacturers and certified companies.
CBD gummies for anxiety
Although CBD oil is effective, too, it might be easier to have one or two gummies when feeling anxious, as they can reduce the discomfort and stress caused by this disorder. According to research, 10% to 20% of older adults experience anxiety symptoms more often than depression and cognitive disorders. There are specific phobias that senior people go through:
Fear of death or disaster to the family. These feelings can cause chest pain, heart palpitation and nausea;

Social phobia. Some older persons might be anxious in social settings, afraid they'll forget names or be judged for their appearance. Symptoms include blushing, heavy sweating, trembling and difficulty talking;

Post-traumatic stress disorder (PTSD) can relieve older people's trauma years after a traumatic incident and causes them to feel helpless;
The dosage suggested for anxiety relief is between 25 to 75 mg for sleep problems or generalized anxiety and 33 to 49 mg/day for PTSD and other complications. You won't have to worry about the dosage of CBD in gummies, as the label will offer you an estimate so you know how many gummies can help you get through a stressful moment.
CBD for epilepsy
According to the Center for Disease, Control and Prevention, nearly one million elderly suffer from epilepsy. Because the two other million are adults aged 18 or older, it's expected that more retired propel in the future will experience this illness. Epilepsy has the following symptoms:
Confusion and staring into space

Wandering around

Unusual body movements

Being unable to talk
Some signs confused with getting old are actually a hint of developing seizures, including memory problems, confusion and dizziness. But epilepsy can be more challenging to manage, especially for elders with no one around. Older adults may feel overwhelmed by the sudden effects of this illness, as it might limit their ability to drive or take care of themselves.
Luckily, there's a CBD-related treatment that the Food and Drug Administration has approved as 100% safe for patients. It is called Epidiolex and has been found effective for three specific conditions: the Lennox-Gastaut syndrome, Dravet syndrome and tuberous sclerosis complex (TSC). It is highly effective, and it's not classified as a controlled substance, meaning that it doesn't cause dependence.
CBD vapes and flowers for treating addictions
Nearly one million adults aged 65 and older are reportedly struggling with addictions. As aging leads to many lifestyle changes, elders may bury their problems in drugs and alcohol. But the problem is that their bodies are more sensitive to such substances, leading to mood disorders, poor coordination and other negative health consequences.
One effective solution for this issue would be smoking CBD, which gets faster in the bloodstream. Given that CBD cannot become addictive, it seems like it can be an effective treatment for people with heroin use disorder, reducing cue-induced cravings, withdrawal anxiety and resting heart rate. But vaping or smoking CBD should be considered only after a talk with your doctor to prevent other health problems or to interfere with treatments.
Aging should be a beautiful and peaceful part of your life, but sometimes pain and other age-related illnesses can make that difficult. One solution to consider is using CBD, a non-psychotropic cannabinoid that has become popular due to its proven health benefits.