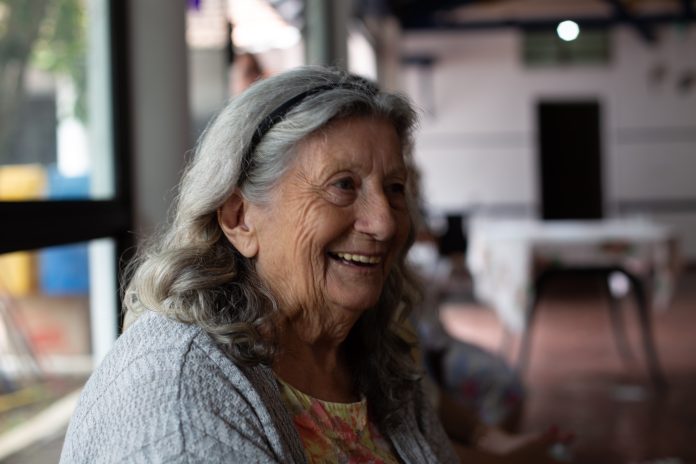 While the coronavirus pandemic has led many seniors, in concert with their loved ones, to reassess their long-term care needs, the pendulum seems certain to swing back toward skilled nursing facilities, for two reasons.
First, the development of vaccines — and their administration to the high-risk populations in SNFs — is quickly making such facilities a safer, more appealing option for those in need.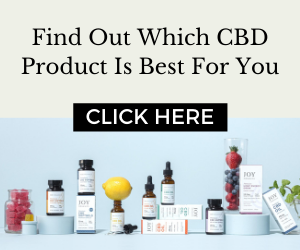 Second, there is an increasing number of seniors who need the care that only an SNF can provide. Some 10,000 Baby Boomers will be turning 65 every day for the next decade, and by 2030 every Baby Boomer (i.e., one of every five Americans) will be over that age.
The question is, how does a family determine which facility might be right for their loved one? There is certainly no foolproof method for doing so, but in the age of COVID-19 homework is everything. That means consulting U.S. News and World Report's rankings of long-term care facilities, which provide information on such things as infection rates and infection-control violations. It means examining the Centers for Medicare and Medicaid Services (CMS) rankings, a system that gives each long-term care facility a star ranking of between one and five.
It also means asking the right questions of those operating any given facility. Various lists of essential questions have been compiled — one consisting of 30 queries, one of 42 and one (from Medicare.gov) of 69. All of them are worthwhile guides, sign posts to point you in the right direction.
Of particular importance now are questions about vaccine availability and administration. It is also wise to ask about staffing levels, as Mike Dark, a staff attorney at the California Advocates for Nursing Home Reform, told Verywell Health.
"Have they applied for waivers to regulations imposing minimum staffing requirements?" he said. "During the pandemic having adequate and well-trained staff is essential for the survival of residents."
The point is, it is essential to do your due diligence. That is something we have always stressed at The Allure Group, a network of six New York City-based SNFs. Time is always of the essence. One can never start too early, nor do too much homework. There is no skating around the fact that this is an intensive process, that a substantial effort needs to be made.
Considerable Commitment
We are, after all, talking about the day-to-day care of you or a loved one, and about a considerable financial commitment: The median annual cost of a shared SNF room is $93,075, according to Genworth's Cost of Care Study, and rises to $105,850 for a private room. You have to look at this — really look at this — from every angle, especially considering things can happen in a hurry. Hospitals routinely shuttle patients into one of over 15,500 SNFs throughout the nation, at a moment's notice. There might not be adequate opportunity to make an informed decision in a case like that, so advance planning is essential.
There are those who would like to believe it is a simple process, that it is merely a matter of visiting a given facility and examining the length of residents' fingernails: The longer they are, the thinking goes, the greater the sign of neglect on the part of the staff.
That does not, however, hold water with certain healthcare professionals, who point out that in many facilities staffers are barred from cutting residents' fingernails, out of fear of infection — especially among diabetics — or fear of agitating patients, particularly those afflicted with Alzheimer's disease.
Have a Plan
It is critical to have an understanding of the needs you or your loved one might have in your later years — whether that might involve 24-hour care or custodial care, or if home care might suffice (the caveat with the latter being the cost of a visiting nurse, or the bind it might put other family members in).
Moreover, it is important to know if the facility is equipped to deal with the affliction in question. In the case of The Allure Group, for instance, we offer robotics to aid those looking to strengthen extremities weakened by Parkinson's Disease or stroke. Stroke patients also benefit from a virtual-reality device called Jintronix, and we feature a monitoring system known as TelemetRYK for cardiac patients. Another monitoring system, EarlySense, is used to track the everyday movements and vital signs of the population at large.
One important thing to keep in mind is the proximity of the facility to family and friends. The closer it is, the more likely the resident is to have an advocate on the premises at regular intervals.
Go Online
There is no shortage of ways to get the lowdown on a given SNF. A post on Zaggocare.org suggested starting simply, by Googling the name of a place along with "complaint," "quality of care" and "medication errors" to see if anything of concern pops up.
Besides the aforementioned U.S. News rankings, Medicare and ProPublica maintain sites that track and rate facilities' performances. Understand, however, that there have been occasions when things have slipped through the cracks. Two Pennsylvania senators, Bob Casey and Patrick Toomey, revealed in June 2019 that some 400 facilities were not monitored to the extent they should have been, despite being part of a program that had designated them for increased scrutiny.
Nonetheless, a thorough online search has great value, in that you can winnow out those facilities that don't make the grade.
Ask Around
Word of mouth remains an effective way to get the lowdown on any product or service, even in the current online era, and that's true of SNFs as well. Talk to doctors and friends to see what they might know about a given place, and if they know of anyone who might have resided there.
It's also not the worst idea to cast a net on social media for those who might have something to offer, while keeping in mind the recklessness of some who post there.
Get on the Phone
Calling officials at a given facility affords you the opportunity to ask specific questions — to find out about things like staffing ratios and turnover, what sort of activities and services are offered and what policies govern day-to-day life.
Among the 30 questions on the list compiled by Rehabselect.org are those about whether there was a dietitian and activities director on staff, whether the needs of those on a special diet can be met, whether personal items can be brought from home and what allowances are made for residents' privacy and dignity.
The point is, the more you drill down, the more you unearth. Consider this Reddit thread, which mentions that residents of certain facilities were given Life Alert-style bracelets, so that they might contact staff at a time of need. The catch? Residents were charged every time they used the bracelet.
Visit, and Visit Again
Before COVID-19 hit, this was where the rubber met the road, where you could get a real sense of life on the inside — by observing the residents and seeing whether they were happy and engaged, as well as clean and well-groomed. It was also possible to get a read on what the food and activities were like, how staff and residents interacted and whether the families of residents were pleased with the care their loved ones were receiving.
All of that is on hold now, with many SNFs on lockdown — and it might not change any time soon. Nor is it possible to make second visits, unannounced and during off-peak hours, which can have particular value.
As a result virtual tours might be the best alternative. Direct conversations with staff, too.
Trust Your Instincts
Having gathered as much information as possible, it is now time to make a decision. And while doing so, don't ever discount a gut feeling. If something seems wrong to you, chances are that's the case. Intuition matters.
The bottom line is that many factors should be taken into consideration when making such a crucial decision, especially now — and that the time commitment and effort put toward that choice will be worthwhile in the long run.