With age, people tend to detach from the stream of the collective consciousness and shift into their own mind more. Today, the relevance of this lies in the stereotype that older people don't function as well with modern technology.
Population statistics
The elderly are more likely to mindfully disengage with digital communities. 4.8 million people over 55 stay offline, and form about 94% of all the people who don't use the internet. Alongside that statistic, the elderly are also the most likely to be less wealthy, healthy and educated than their younger counterparts.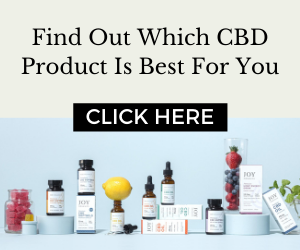 Most current attempts of digital inclusion don't target the population of over 55s efficiently, which leaves them out of the online world. These existing approaches often do things such as offering basic digital skills to access necessities, such as buying groceries online. These offerings, however, can facilitate further segregation between the digital population. In other words, it creates services for the elderly which appear separate from everyone else.
Where should our focus be?
It is highly important that charities focusing on integrating senior citizens into the developing digital world, though developing confidence.
"There is value in facilitating the elderly's ability to feel free online to do what it is they wish, or they will always experience feeling segregated from the rest of society," says Anthony Fisher, business writer at Writing Services and UKWritings.
Another problem with this common method is that simply offering basic needs to senior citizens prevents them from experiencing fully the evolution of technology. People will always need to access their simple needs, and technology can find more efficient ways to provide these, though the end-product will always be the same. While the rest of society is continuously born as innovative movers and leaders, senior citizens can often feel left in an old photograph made of pixelated computer back-lights.
Charities should focus on merging public and private sectors into digital-inclusion projects. They should be funded by those who want to focus on health information as opposed to simply focusing on numbers and percentages of people going online.
"Even if it means engaging fewer people, digital inclusion projects should be about quality, not quantity," says Tessa Sheets, blogger at Assignment Services and Academized.
Reasons to connect more seniors online are:
Seniors can do a lot online, which makes their lives easier
Facing the difficulties of getting seniors online will mean that once they are online, they will find it easier to stay there and develop it personally
Seniors online have better health prospects. Depression rates are lower, dementia progression can be slowed, and loneliness can be reduced
Factors to consider in digital inclusion programs are:
Whether computers need to be touch screen, for easier use
Accommodating deteriorating vision, with lighting and the size of text and icons on screen
Leaving room for cognitive impairment, such as short-term memory loss; intuitive and easy-to-use systems allow senior citizens ease while using modern technology.
Keeping much technology off-line, with some web-based. This makes it easier to use useful programs and technologies without having to worry about working an internet connection.
One-time fees seem easier for companies, but seem expensive up front to consumers. Monthly fees, or yearly subscriptions for example can make pricing models more digestible to consumers.
Providing consistent support. Being present through phone support is important for digital inclusion projects. Seniors are comfortable with and understand using phones. This can be an expensive factor.
Creating and promoting a free trial model that will facilitate trust and ability to want more from online platforms and brands.
The senior, baby-booming population appreciates assistance assimilating with the fast-moving stream of the younger populations. There are many current technologies such as easy-to-use  smartphones and tablet computers that are present and active to be used. It is up to strategic planning and integration that more seniors can get online and reap the benefits of evolving technology.