There's only so many games of Canasta you can play. Here are some ideas for fun intergenerational activities to do with your senior loved ones.
Caregiving is both rewarding and exhausting. Many of our elders are either reluctant to accept help or too gracious and grateful to complain when their routine falls into a rut. Helping keep seniors sharp and active can be a challenge, so here are some ideas for the best intergenerational activities to do with seniors that will make visiting fun and rewarding.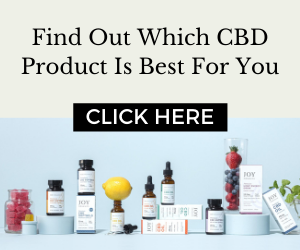 Learn New Apps and Games
Even if your senior is great at keeping up with the latest tech trends, odds are you or your kids are using new apps or games they haven't yet experienced. Spend some screen time together playing word or trivia games or doing brainteasers. Share updates and online safety information about the latest social media apps to stay in touch when you can't visit.
Storytime and Genealogy
Get out the old family photo albums and ask your senior to tell you the stories behind them. Learning about how an older generation lived and what they did for fun back in the day is fascinating. Talking family history together can launch a genealogy project that will help you, your kids, and future generations understand your family's roots.
Be aware, however, that some elders don't like to talk about the old days, and may not want to dig up family history. Great-grandparents who came from the "old world" may have instructed your grandparents to let go of the past and embrace their new home country. If you encounter this kind of reluctance, don't push.  Stick to sharing stories of more recent family fun.
Cooking and Baking
While elders may resist sharing some family history, odds are they're more than happy to share old family recipes. Elders who can't move well or stand for very long can sit at the kitchen table and supervise when you try to mix up their famous spaghetti sauce, bake their favorite pie, or recreate those amazing biscuits.
Walking
Taking a walk is lovely. Walking has both physical and cognitive benefits for seniors. If your parents or grandparents are ambulatory, take the whole family for a walk at a local preserve or conservation area. Scope out the paths first, to ensure the way isn't too steep, rocky, or uneven. Take your time and take in nature's beauty. If the weather won't cooperate, find an interesting indoor environment like a museum or even a mall to stroll through.
Crafts
Your elders probably know more about making things by hand than you do. In addition to helping the kids make holiday decorations or sock puppets, your parents could probably show you a thing or two about knitting, crocheting, woodworking, embroidery, tatting, even darning socks—you get the picture. Asking a senior to share their skills with you is a great way to maintain a bond and show respect for their knowledge and experience.
Family Book Club
Part of the fun of reading is sharing your thoughts about the book you're into. Choose a book suitable for the whole family and use social media to conduct family book club meetings every other month or so. This is one of the best intergenerational activities to do with seniors, because everyone in the family will have their own perspective and something to contribute.