According to the U.S. Census Bureau, the year 2030 will mark a turning point in history for the aging population of the United States. In less than 12 years, all baby boomers will be older than age 65, expanding the size of the senior population where 1 in every 5 U.S residents will be in retirement age.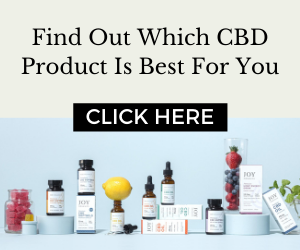 For the first time in U.S. history, the senior demographic will outnumber children, with a projected 78 million people 65 years and older compared to 76.7 million under the age of 18.
So how will the Millennial generation take care of their aging parents when the time comes?
Tech-Automation: The Millennial Way
For Millennials with parents already in the 65-and-over category, and the rest of the population getting there shortly, it's time to start planning for parental caregiving. And in the age of information, there are many ways to provide care and prevent in-home incidents with the technology and services we now have at our disposal.
Unlike previous generations, Millennials and Gen Xers will be the first to experience caregiving with tools they can use and access from anywhere on the globe. Providing peace of mind to your parents is easier than ever before thanks for plug-and-play options that give constant notification-based updates. And for in-home repairs, grocery shopping and even getting around town, tech-based solutions can now allow Millennials to provide for their parent's needs even when they're not in the neighborhood to swing by.
Here are some of the most common ways technology can improve in-home care for aging parents:
Sensor Technology 
Multi-purpose Internet-connected sensors are a great way for caregivers to stay on top of parent's in-home activity without snooping. My company, Notion, creates sensors that can track for multiple things throughout the home, like doors and windows opening, fire alarms sounding, water leaks and even change in temperature.
Using sensor technology, caregivers can arm their parent's homes with multiple small, Oreo-sized devices to monitor home entryway and garage doors. When the sensor notices that a door is opened/closed, the caregiver will receive a smartphone notification letting them know that their parents are either leaving, or arriving, the home. Users can even set up notifications to remind them to check in on their parents if they haven't returned home after a certain duration of time.
Sensors can also be placed on medicine cabinets and refrigerators to ensure parents aren't forgetting to take their medication, or even forgetting to take them on time. Worried about your parent's over-filling the bathtub? Be alerted if there's a water leak. Users can also get info on in-home temperature, and using Nest integration, caregivers can remotely change the temperature if it's too hot or cold. Sensors also detect for smoke and CO2 alarms, which is useful for parents with poor hearing. 
On-Demand Services 
Mobility is another issue faced by many aging parents. Some are unable to drive, which makes getting around town, or even picking up groceries or medication difficult. With on-demand services like Instacart, caregivers can purchase groceries online and have them hand-delivered to their parents every week, or even on an as-needed basis. Task Rabbit is another great tool for just about anything – they will pick up medication, they can come help you fix a computer issue, or even hang a family portrait above the fireplace.
For parents who want a little more freedom to roam around the town, but don't want to deal with driving, or parking, caregivers can handle ordering parents Uber or Lyft services. This allows caregivers to schedule rides, when needed, and follow along via their smartphone during the trip to ensure their parents are being picked up and dropped off when are where intended. 
Video Monitoring
Most parents might not like the idea of video-monitoring within the home (which is why sensor technology is a great solution), but the technology is great for home security and monitoring entryways of the home so parents don't need to get out of bed to go to the front door when a salesperson is knocking.
Companies like Ring, Nest, and August have great options for video monitoring, most of which can be accessed by multiple users. This means that both the caregiver, and the parents, can view activity picked up by cameras protecting the home. And when users are asleep, these devices will notify of movement that happened during the night, providing video footage to watch the next day.