Chirpy Plus, the online social network designed for connecting Boomers offline, is booming!
Created just over 12 months ago, Chirpy Plus is the brainchild of Carol and Shaun Mahoney, a mother and son team who joined forces six years ago in the field of technology.
The pair spied an opportunity to help prevent loneliness and social isolation in people aged
over 55 and developed an online platform that provides a safe, moderated environment
designed to facilitate offline introductions, networks and friendships. Too often, technology is to blame for disconnection – the irony of over half of all Australian and New Zealanders
expressing feelings of loneliness and social isolation in the age of 'connectivity' was not lost on the Mahoney's.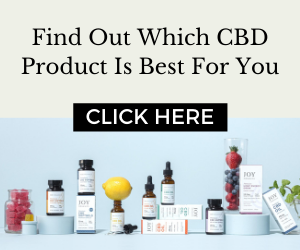 With many studies continuing to show a connection between loneliness and a range of
negative health issues, Shaun and Carol could see that a unique approach was required in
order to make a positive impact on the well-being of this fast-growing sector.
A lack of companionship quickly leads to feelings of social isolation and anxiety. Combatting
loneliness is decidedly personal, but research proposes the best option to be meaningful social contact. And it's contact that needs to be regularly maintained in order to get the most benefits, for optimal emotional and social well-being. And so Chirpy Plus was created with face-to-face social contact at the epicentre of their vision.
Chirpy Plus currently has over 20,000 members across Australia and New Zealand who benefit from all the features of the platform such as Chirpy Hosted Catch Up groups, Chirpy Chats, Chirpy Cruises and Travel, along with News, Wellness (they research worldwide for the best tips on health), Events and Stories all curated especially for people over the age of 55 to ensure relevance.
Chirpy Catch Ups are curated for members safety, allowing them to connect with like-minded people in the real world. Events are hosted by a Chirpy Host who has been specifically trained and screened. Other membership benefits include Forums, Rewards & Discounts with Chirpy Coins, and Chirpy's SOS Alert Application, providing peace of mind for families and loved ones, it will alert up to 3 people in a second with just 2 clicks on a mobile phone device that the person needs help.
With a state-of-the-art geographical mapping system that allows members to clearly see all the other members in the area surrounding them, they can easily message people, request a coffee and organize to meet up. Interestingly, 90% of current Chirpy members are female and regional areas of Australia are proving hugely popular for the platform.
Investment Partner
Growing by up to 100 new members a day, Chirpy's success is reflective of the impact that
loneliness has on our Boomer generation and the desire to combat it. With Chirpy's first
investment partner onboard, NZ Rich Lister Bill Smale, Chirpy Plus is making new inroads and plans to launch into the USA and the UK in 2020.
Background – Carol & Shaun Mahoney
As the first female CTO in New Zealand, Carol Mahoney has worked in technology and IT her entire working life. "Over 80% of those aged 55+ in Australasia are regular users of the
internet, and their focus is primarily on social interaction. With loneliness featuring so heavily in this segment, bringing people together in a safe environment to facilitate connection was something that strongly resonated with me considering I'm in this demographic and it's a discussion that had been taking place between myself and my friends. Once Shaun and I started talking about it, we decided to tackle it head on as I had the skills and know-how to do something meaningful," Carol says.
Shaun Mahoney's background is in banking and finance, having been a top banking
professional in the USA for 14 years before returning to Australia in 2010, where he published two books on business and self-development. Shaun suffered a significant injury in 2013 and following nearly a year in hospital undergoing multiple neurosurgical operations, the first seeds of Chirpy Plus were planted after personally experiencing extreme disconnection and loneliness. "Despite being digitally connected, it was the lack of real human social interaction that was taking its toll on me. Discussing the idea with Carol, we knew that we could take the digital environment and turn it into a real-life setting, thereby making a true difference in people's lives. And so Chirpy Plus was born," states Shaun.
Carol and Shaun are no strangers to the world of startups, with Chirpy Plus being their third. Their first startup was ULetters in 2015, where they developed a unique email system as a development partner with Mailchimp, followed by the creation of a small business referral site in 2017 designed to help small businesses grow. It was actually the technology of this referral site that formed the initial development architecture of Chirpy as many of the people they were involved with spoke to them regarding the technology they had written and its benefits. Combined with the personal lens of Shaun's own hospital experience, it was clear that they could make a huge difference in the lives of people via connecting them in reality. So they closed all their businesses and tipped their life savings and focus into building Chirpy.
The Chirpy team currently consists of 14 people who are involved in the day to day running
and development of Chirpy.
www.chirpyplus.com.au
For more information contact: Jennifer Wilson | Jennifer@styleswilson.com | +61 41281778
Links:
https://www.theguardian.com/australia-news/2018/nov/09/loneliness-study-finds-one-in-five-australians-rarely-ornever-have-someone-to-talk-to
https://www.abc.net.au/life/social-isolation-why-are-we-so-lonely/10493414
https://www.sciencedaily.com/releases/2019/08/190802144414.htm
https://www.abc.net.au/news/2018-09-21/loneliness-getting-worse-and-has-health-risks-study-shows/10289274