The colder months can be grueling, especially for senior citizens who tend to feel the cold more acutely. Thankfully, there's plenty to do from the comfort of one's home. If you're homebound or simply wary of leaving your home during the winter, consider these cold weather activities for seniors.
Try indoor exercise
Movement is known to improve cognitive functions such as memory, so try to stay active even as the weather outside worsens. The Internet is a great resource for indoor exercise options; check out some online yoga classes or videos to get moving. You can also try a dance class—either get a group together or try a video on your own. Another fun indoor exercise is to go on a walk. Keep yourself engaged and walk with a group if you live in an assisted living facility or a multifamily home.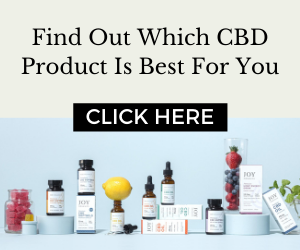 Start a crafting club
If you live in a retirement home, clubs can be a lot of fun. For something more interactive than a book club, start a crafting club. You can learn to crochet or knit and make blankets, hats, gloves, and baby clothes to donate to local charities. You could also do fun seasonal crafts and make holiday décor or gifts for family members and friends. A fun idea is to have group members occasionally invite their grandchildren to liven up the crafts and bond with their loved ones.
Take up coloring
If clubs aren't your thing, you can still get crafty and creative. Get an adult coloring book with a fun theme and start making masterpieces. Sit by the window and enjoy the chilly scenery from the comfort of your warm home while you color. Coloring can reduce stress, stimulate your mind, and entertain you for hours. Switch up the materials you color with to keep the activity fresh. You could use crayons or markers some days, and other days you could use colored pencils or even paint.
Research your family tree
Looking into your family's history can be interesting, and it can yield amazing information to share with your whole family. Take a DNA test for genealogical purposes and do some digging online. Try to remember the oldest family member you know about (for example, your mom's grandmother or your dad's great-uncle) and look them up to start tracing your family tree. You may find out more about your nationality, the origins of family traditions, or connections to important historical events.
Invite family and friends for a visit
As the weather gets colder, traveling becomes harder and sometimes impossible for seniors. Inviting family over reminds them that you're thinking about them and that they can travel to you much more easily than you can travel to them. Even if your family lives far away, an invitation may prompt a visit and ample bonding time. Ask friends and family to bring over their small children or pets so that you can interact with them. Nothing brightens a room like a little kid having fun in a new environment or a friendly dog ecstatic to meet new friends.