While your children flying the nest is an eventuality that was always lying ahead, it doesn't make it any less hard-hitting when it comes around. One of the main questions that arises for empty nesters is: What can we do with this newfound space? Likelihood is you have one or two spare bedrooms that hold huge potential to be transformed into a practical area or that space you've always dreamed of.
Here are some ideas of what to do with your newly empty nest:
Guest room
Turning an old kids' room into a beautiful guest room is a great option for empty nesters that love having family or friends over to stay.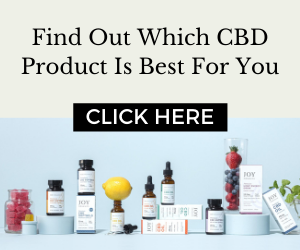 A guest room should be calming and inviting, unlike teenagers' rooms which are often littered with clutter such as memorabilia, posters, and trophies. It's also the perfect space for your adult children to stay in when they come home – they might even value a more minimalist design than what they preferred during their younger years.
In order to create a perfect guest room for your empty nest, focus on design elements such as lighting, storage, and textiles. Guests will most likely spend most of their time outside of the room while visiting, so it's vital they feel a sense of comfort and privacy when they're in the space. Investing in bedding is also important. Quality bedding makes the design more affordable, as it can make even a sofa bed feel luxurious and comfortable.
It could also pay to ensure you have underbed storage, allowing you to quickly store things away before guests arrive. With layers of light such as overhead lighting, table lamps and floor lamps, each guest can adjust the amount of light to their liking to create their personal ambiance.
Crafts and DIY room
With the kids out of your home, you'll no doubt have extra time on your hands as well as space. You can use this free time to start a new craft or DIY-based hobby, and create a space in which to explore your creative expression.
Key design features of a craft or DIY room include sit and stand workstations as most crafts – from scrapbooking to woodworking – require a lot of up-and-down movement. Sit/stand desks as well as tables at different heights are the perfect ergonomic solution for these kinds of activities.
Home office
As working from home continues to surge as a trend across the modern workforce, home offices are turning into a necessity for many, having previously been a luxury. A home office provides a stable place to work and focus other than the kitchen or dining room table, and can be vital in staying motivated and productive.
You can easily turn an old bedroom into a home office by swapping out closet doors for open storage, a bed for a sleeper sofa, and nightstands for filing cabinets. Add a low profile desk and office chair and bring in elements such as overhead and task lighting to keep the space conducive to productivity and focus.
Library
It's not uncommon to accrue hundreds of books over the years, so what better idea than to store these in their own dedicated room? Creating a library from your empty nest can provide a space for not only you but also your home visitors to revisit old favourites and get lost in a good book.
And it couldn't be simpler: All you need is some comfortable chairs, a decent wall bookshelf, and some inviting cushions and blankets to transform the room into a space people won't want to leave.
Transforming your empty nest need not be an expensive or timely undertaking – just a few simple swaps and a change in focus, and you'll have a space that you've always wanted. Who knows, you might even find your kids flying back to the nest more often than expected!