The AA reveals that neighbour issues are on the rise as 16% of legal expenses claims made in 2018 were down to neighbour related issues compared to only 14% made in 20171.
You can watch the video and read more detailed information here.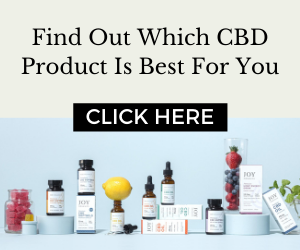 Most frequently asked question:
Q. Does my insurance cover damage caused by neighbours?
A. Most home insurance policies don't specifically mention damage caused by neighbours – but it'll be covered by most policies.
– If a neighbour above you floods their home, causing damage to yours, you'd be protected by 'escape of water' cover.
Or
– If a little menace next door kicks a football through your kitchen window, you'd be covered if your policy has 'accidental damage' cover.
In both of the above examples, your policy excess will apply.
Top Tip: Read through your policy thoroughly to check what cover you have and if there are any restrictions.
The AA report that damage claims are most likely to stem from:
–    Water Leaks
–    Tree root damage
–    Party wall damage from building works
The AA report that nuisance claims are likely to stem from:
–    Tree roots
–    Continued water leaks
–    Noise
–    Prevention of a right of way to our policyholder's property
–    Invasive plants such as bamboo, ivy & knotweed
You should always politely inform your neighbours when you do notice the initial signs of damage – or the possibility of damage. They may not be aware that their actions are damaging your property.
Your neighbour may not always be held responsible for damage to your home if, for example, a storm is a cause for a tile falling off their roof and causing damage to your property, then the neighbour is unlikely to be responsible.
Top Tip: Keeping a record
When claiming for damage caused by neighbours, always keep a record of the problem to avoid setbacks, including photographs if possible. The photographs will serve as your evidence that the issue is ongoing, and potentially getting worse.
Mediator for neighbor disputes
Mediation is when an impartial legal representative act as a referee between two people who have fallen out. They work to resolve disputes and come up with a mutually beneficial agreement for both parties.  Although, a fee may apply it's generally quicker and cheaper than going to court, even if your home insurance covers legal expense cover. This course of action prevents the need for either side to take legal action. It also stops any disputes from getting worse.
Taking legal action
If the damage caused by your neighbour is not covered by your insurer and your neighbour has refused to assist, then you may have to consider legal action as a last resort.
Reasonable prospects
If your home insurance policy does include legal expenses cover, you can use it for your potential legal action. However, your insurer will usually first consider whether your claims have 'reasonable prospects', that is 'a 51% and above chance of succeeding with your claim and enforcing any award'. You can still take legal action if your home insurance doesn't include legal expenses, although this can be a costly process.
For more detailed information you can read it here.
Ends
Media contact: jbarker@agenda21digital.com
Notes
1 AA Home Insurance Legal Expenses neighbour claims data, 2016–2018. Home Legal Expenses cover protects you against the costs of being sued or having to make a claim against someone else. You can either add it when you buy our standard home insurance, or add it to your existing AA home insurance policy.