Just because you're not as mobile or filled with energy as you were 30 years ago, it doesn't mean you need to stay confined to your hometown. Adventure doesn't have an age limit! If you want to travel the world in your senior years, here are a few amazing vacation ideas you can consider: 
Cruise the seas
Cruises are a perfect idea for a vacation for all older adults with limited mobility or those that don't have the stamina they used to. If you opt for a cruise, expect many different kinds of experiences on and off-board. Cruise lines like Viking Cruises have accessible ships and itineraries perfect for seniors. Their ships are huge and filled with plenty of suitable activities wherever you turn, so you can have a world-class adventure without ever leaving the boat. Enjoy everything from top chef meals to crazy nights filled with dancing and singing. And if you get bored, you can always step on the land at your stops.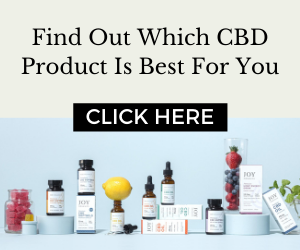 National Park adventure
Many older adults report being in the best shape of their lives in their 50s and 60s. If you're one of them, why not organize a tour of your local national parks. Many countries offer something called a Lifetime Pass that allows you to visit all federal recreational sites without paying for entrance and amenity fees. If you want to make it a tradition to visit national parks, this pass will save you a lot of money. 
Ride on the rails
If you want to have a unique exploration experience, book a trip on the rails. A railroad trip can be a very comfortable and scenic experience, but also fun and rewarding. Plus, you won't need to do a lot of walking, so if your mobility is limited, don't worry at all. You will get to see and capture remote parts of the world you wouldn't be able to see otherwise, all that without leaving your ride. And who can forget all those tasty and romantic dining experiences while onboard! 
Road trip
If you prefer to be your own chauffeur, grab your partner and organize a road trip! You can take on some of the most famous trails like Route 66 in the States or The Great Ocean Road in Australia, but a trip around your home state will also offer a lot of excitement and fun. If you're leaving the beaten path, make sure to be well-equipped with new 4wd tyres that will ensure safety and comfort. It's easy to buy these online and find a mechanic to install them! 
A theme vacation
Do you have a retirement bucket list with entries like Write a Book, Learn to Paint, or Learn a New Language? If yes, center your vacation on your bucket list goals. It's easy to find senior-themed travel packages ranging from a variety of topics from writing and painting to cooking and golfing. It's a perfect solution for a retirement trip! 
Disney adventure
You're never too old to enjoy the magic of Disney World! Disney World centers on rides, but if you can't handle them anymore, you can stay on the ground and tour Epcot Center or go see animals at Animal Kingdom. There are even adventures that take you on an exploration trip of Hollywood movie studios at their Hollywood Studio park! While this is a place that requires a lot of walking, there are park trains that will allow you to rest and enjoy the views. Also, Disney World is placed in Orlando, a spot with great beaches, so you can extend your Disney adventure and book a few relaxing days at the beach as well. 
Follow the family tree
As you age, you might be itching to reconnect with your roots and learn more about your family's past. If you have some spare time in your retirement, you can visit the towns and cities that shaped your family's unique history and learn about where you came from and who brought you there. 
Classic all-inclusive resort vacation
If you just want to relax, enjoy the sun and the beach and eat some great food in peace, an all-inclusive resort is the right answer for you. This type of vacation will have everything laid out for you—meals, snacks, drinks, beach, attractions, and everything in between, so you can relax your brain and have plenty of free time to enjoy your vacation. If you ever wish to leave the resort, there are also planned tours! 
Ready for the adventure of a lifetime? Choose one of these vacation types, pack lightly and enjoy the freedom of your senior years to the fullest!