A great deal has been written about Alan Freed, the man who coined the term rock n roll. First the biography and then the real story of the man as the teens who knew him saw.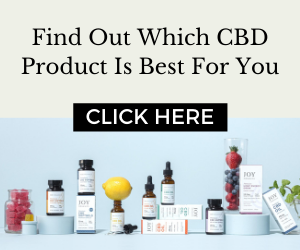 Albert James Freed was born on December 15, 1921 to Russian-Jewish immigrant father, Charles S. Freed, and Welsh-American mother, Maude Palmer, in Windber, Pennsylvania. In 1933, Freed's family moved to Salem, Ohio, where Freed attended Salem High School, graduating in 1940. While Freed was in high school, he formed a band called the Sultans of Swing in which he played the trombone. Freed's initial ambition was to be a bandleader; however, an ear infection put an end to this dream.
While attending the Ohio State University, Freed became interested in radio. Freed served in the US Army during World War II and worked as a DJ on Armed Forces Radio. Soon after World War II, Freed landed broadcasting jobs at smaller radio stations, in Pennsylvania and Ohio.
In the late 1940s, while working at WAKR (1590 AM) in Akron, Ohio, Freed met Cleveland record store owner Leo Mintz. Record Rendezvous was one of Cleveland's largest record stores, who had begun selling rhythm and blues records. Mintz told Freed that he had noticed increased interest in the records at his store, and encouraged him to play them on the radio. Mintz proposed buying airtime on Cleveland radio station WJW (850 AM) to be devoted entirely to R&B recordings, with Freed as host.[5] On July 11, 1951, Freed started playing rhythm and blues records on WJW.[7] Freed called his show "The Moondog House" and billed himself as "The King of the Moondoggers". He had been inspired by an offbeat instrumental called "Moondog Symphony" that had been recorded by New York street musician Louis T. Hardin, aka "Moondog". Freed adopted the record as his show's theme music. His on-air manner was energetic, in contrast to many contemporary radio presenters of traditional pop music, who tended to sound more subdued and low-key in manner. He addressed his listeners as if they were all part of a make-believe kingdom of hipsters, united in their love for black music. He also began popularizing the phrase "rock and roll" to describe the music he played.
The response from white teenagers was more than anyone expected and soon rivaled the urban population of Cleveland. Later that year, Freed promoted a concert featuring the music he was playing on the radio. He was one of the organizers of a five-act show called "The Moondog Coronation Ball" on March 21, 1952, at the Cleveland Arena. This event is known as the first rock and roll concert. The crowd was overwhelming and tickets were over sold by 100 percent. The concert was shut down before the first act went on and a riot ensued. Freed gained priceless notoriety from the incident. WJW immediately increased the airtime allotted to Freed's program, and his popularity soared.
In those days, Cleveland was considered by the music industry to be a "breakout" city, where national trends first appeared in a regional market. Freed's popularity made the pop music business take notice. Soon, tapes of Freed's program began to air in the New York City area over station WNJR/1430.
In 1954, following his success on the air in Cleveland, Freed moved to WINS (1010 AM) in New York City. Hardin, the original Moondog, took a court against WINS for damages against Freed for infringement in 1956, arguing prior claim to the name "Moondog", under which he had been composing since 1947. Hardin collected a $6,000 judgement from Freed, as well as an agreement to give up further usage of the name Moondog. WINS eventually became an around-the-clock Top 40 rock and roll radio station, and Freed's shoe became known simply as Alan Freed's Roll Party. Freed also appeared in a number of pioneering rock and roll motion pictures during this period. These films were often welcomed with tremendous enthusiasm by teenagers because they brought visual depictions of their favorite singers to the big screen, years before music videos would present the same sort of image on the small television screen.
Freed's career ended when it was shown that he had accepted payola (payments from record companies to play specific records), a practice that was highly controversial at the time. There was also a conflict of interest, that he had taken songwriting co-credits (most notably on Chuck Berry's "Maybellene"), which entitled him to receive part of a song's royalties, which he could help increase by heavily promoting the record on his own program. In another example, Harvey Fuqua of The Moonglows insisted Freed's name was not merely a credit on the song "Sincerely" and that he did actually co-write it (which would still be a conflict of interest for Freed to promote).
Freed lost his radio show on WABC, and was later fired from the station altogether on November 21, 1959. He also was fired from his television show. In 1960, payola was made illegal. In 1962, Freed pleaded guilty to two charges of commercial bribery, for which he received a fine and a suspended sentence.
Now the truth. Early in his career his father was extremely upset by Alan's choice of careers and his frequenting establishments with his African American friends. The rift between his father and himself never was smoothed over. Because of this and his lifestyle Alan began to drink heavily. His drinking and his dedication to his career took the toll of his first two marriages. He was hardly ever home but things improved slightly when Freed set up an in home recording studio at his Connecticut house.
The teenagers that were his fan base were not called listeners and fans but "His Kids" He spent hours answering letters urging them to stay in school and get that education. As one of those kids I never knew him to turn down an autograph, a picture or to talk with a teen that needed advice.
In the late 1950's the interaction between black and white audiences was getting shocking reactions from the south and more conservative areas of the country and Freed was targeted as the scapegoat. This was the first moment that the youth of our country would experience the beginnings of the civil rights movement . At every turn city leaders in many sections of the country tried to ban his shows and even cause friction at the shows to shut them down.
The "Payola" scandal was the final nail in his coffin and pressure from groups caused his stations to fire him. Freed refused to throw his friends under the bus and stood alone as the accused. He demanded ABC to allow him so use the same exact immunity they gave Dick Clark, who was far and away the greater abuser of payola. They would not grant him that immunity and Freed knew his days were numbered.
Of course his drinking increased as his career slipped away. He never recovered his glory days and the stations he was hired by put many restrictions on him.
Freed died in a Palm Springs, California, hospital on January 20, 1965, from uremia and cirrhosis of the liver brought on by alcoholism; he was only 43 years old. No man had as much influence on the coming culture of our society in such a short period of time as Alan freed, The real King of Rock n Roll.