If you're thinking about remodeling your house to serve the needs of an older loved one, many simple changes can make them feel more comfortable and safe at home. There are practical changes like making the kitchen more accessible, changing the bed to help their needs, and many more. Think about convenience and safety when coming up with ideas and preparing a lovely home for your loved one.
Below are a few simple ways to remodel your home to make it more senior-friendly.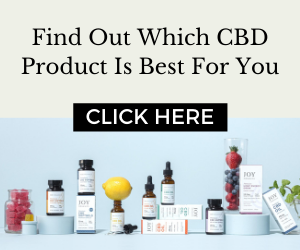 Appropriate bed
Seniors need an appropriate bed to make it easier for them to get in and out of it. The regular bed may be too high or low which can result in a fall. Adjustable beds are very useful for seniors, and luckily there are plenty of great options to choose from. Seniors who are on the heavier side may need a bariatric bed, an extra-wide and heavy-duty bed that safely accommodates larger individuals. These beds are built to bear the capacity and help prevent injuries and bedsores.
Beds that can be raised and lowered make it easy for people to get in and out of bed without injuring themselves. Also, consider beds that are helpful for seniors in a wheelchair. Try to make it easier for them to use the bed even when there's no help around.
Bathroom
If you're planning to make your home safer for an elderly person you must also think of upgrading your bathroom. Adding grab bars close to the toilet and shower will make the bathroom safer and more convenient for them to use. Also, a step-in shower is a great option but you'll have to add grab bars there as well to help them easily get in and out.
Think of adding handheld showerheads as they're easier for people with limited mobility. A faucet control with a single handle will decrease the chances of scalding near the sinks and washbasins. There are plenty of other bathroom safety products one must consider when making their home and bathroom more senior-friendly.
Flooring
Slippery floors are very dangerous for older people. They're often a cause of accidents that can result in serious injuries. The floor inside the house must be made slip-resistant, and you can do this by adding non-skid mats under the area rugs. You may also think of removing the rugs entirely since tripping is as dangerous as slipping.
Think of removing other elements that might cause them to trip like thresholds, cables, and such. If you cannot remove them completely try to move them around, and as for thresholds, try to at least reduce the height. If your loved one uses walkers, add low pile carpeting so the walker doesn't catch on them and cause a fall.
Lights
A well-lit house is a safe house for elderly people. Entrance, bathroom, staircase, kitchen, and every other room in the house that needs to be well-lit. The lighting should be cool and bright, meaning white lights are preferred over yellow ones. You can add adequate ambient lighting for the senior to safely navigate around the house, and you can fit a pull cord switch for lights in areas where it is necessary.
Staircase lighting is among the most important safety considerations. In bedrooms, you can connect the main light right next to the bed, and placing a night lamp near the bed is a must. Also, think about lighting the inside of the cupboards since it will be very helpful for your loved ones. Switches can be operated using a remote, so you might want to add this too.  
Kitchen
The kitchen should be practical and comfortable. It should be designed keeping comfort in mind, meaning items shouldn't be kept on high shelves. Also, bending can hurt their knees and joints, so make sure appliances are simple and kept in practical places. The kitchen should also have non-skid floors as any other room in the house.
Faucets should be a single lever, making it easier to operate, and consider glass cabinet shutters to make it easier to see what is inside, and have lights installed inside for visibility. Use a wall oven for easy access, and you might want to consider microwave drawers since they're a great addition to the seniors. Also, use an open shelf design to allow easy access to articles that they use frequently.
Final thoughts
There are many other things one should take into consideration when designing a house for elderly people. Railings, grab bars, non-slip floors, and many other things are essentials of a senior-friendly home. Safety and convenience should be your number one priority when making your home better for an older loved one living with you.