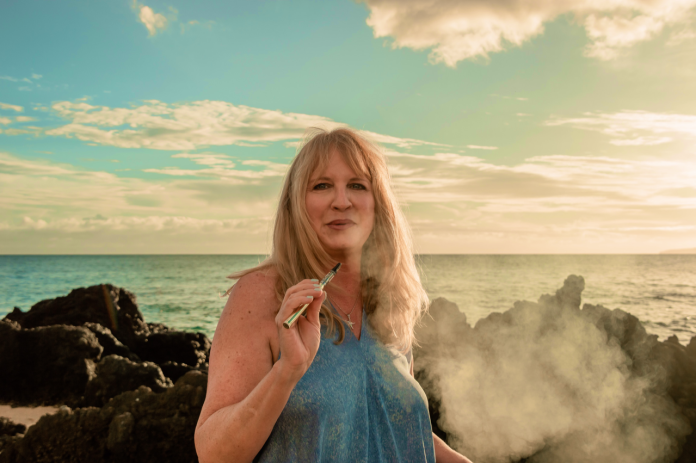 Age is just a number and it should never be a barrier to pursuing your passions, exploring new interests or setting new goals.  Whether you're 20, 50 or 80, there's always room for growth, learning and adventure in your life.  
My name is Dori Wile. I'm a 61-year-old from San Antonio, Texas.  I'm the wife of a 100% disabled veteran, mother of two grown daughters and a "bonus" son, grandmother and I use cannabis daily.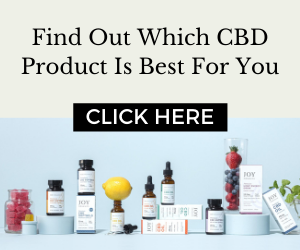 I haven't always been a cannabis proponent.  In fact, I'm a late bloomer when it comes to cannabis.  I didn't even give cannabis a chance until my 50s.  Prior to that, I believed the lies about cannabis we all grew up with.  
Shortly after turning 50 though, I struggled with the number of prescriptions I was taking.  I'm talking about serious drugs for pain, anxiety, sleep and depression.  In 2012, as our nation came to terms with the opioid crisis, my distrust of Big Pharma, doctors and the FDA was high (no pun intended). 
Traveling to Denver frequently for business just as Colorado legalized, I wanted to see if I could replace some of my prescriptions with cannabis.  My first test was to see if cannabis could help me relax and sleep without the aid of Ambien.  I bought a vape pen and traveled back to Texas. That one vape pen changed my life – almost instantly.
I traveled frequently for work, and as more states legalized cannabis, I had more opportunities to shop in legal states.  As I approached 60, I had replaced 5 prescription medications with cannabis.  However, I didn't realize out of state gummies and vapes pens are a felony in Texas. The last thing this grandma wants to do is go to jail!
Luckily, the Texas legislature expanded the conditions covered by our medical marijuana program in 2021 and I became eligible for a Texas Compassionate Use Permit (TCUP)– which is the Texas version of a medical marijuana license.  I obtained my TCUP and began legally purchasing cannabis products in Texas.  
Shortly after receiving my TCUP, I learned that Hawaii offered a reciprocal program for medical marijuana.  Hawaii believes so strongly in the power of cannabis as medicine that they have a reciprocal program where you can get a temporary out of state medical permit to legally purchase cannabis during your visit.  
Since I visit Hawaii often, I wanted to participate in the Hawaiian program to keep my cannabis use legal.  There was just one major problem:   Hawaii requires proof of my Texas license and Texas, by statute, does not provide an actual license.  
Instead, TCUP patients are listed in the Compassionate Use Registry of Texas (CURT).  CURT is only accessible by law enforcement.  I tried, unsuccessfully, for 2 years to try to get proof from the Texas Department of Public Safety (DPS) that I was legally part of the medical cannabis program in Texas.  
I realized the problem was with our state law, but I had zero legislative experience.
Thanks to retirement, however, I did have lots of time.  I joined the Texas Hemp Coalition and volunteered during the recent legislative session. I learned that our state legislature is incredibly accessible to citizens.  I learned how the system worked.
I reached out to my State Representative, Steve Allison, who graciously supported my request to find a way to prove I had a TCUP permit.  Rep. Allison's office opened a "Congressional Inquiry" with DPS.  I did not realize that a Congressional Inquiry is a big deal.  When this happens, things get done!
Texas DPS then worked directly with Hawaii's Department of Health to provide the proof needed to approve my Hawaiian permit.  On September 5th, I used my legal "329" Out of State Permit to purchase cannabis legally from Hawaiian Ethos dispensary in Kona.
Like so many of you, during the first year of my retirement I struggled with a sense of loss and lack of purpose.   This project gave me the feeling of achievement and fulfillment I had missed.  I am incredibly happy and proud of this accomplishment.  At the age of 61, I am responsible for a change in Texas' marijuana policy and now every Texan has the right to obtain an out of state permit with reciprocal states.   I guess that officially makes me a Canna-Grandma!
Special thanks to Texas Representative Steve Allison (District 121); Illisa Nolan, Texas Hemp Coalition; Sherrie Zgabay, Texas DPS; Hawaii Sen. Joy A. Buenaventura (Senate District 2, Puna) and the incredible people at the Hawaii Department of Health, Medical Marijuana division.