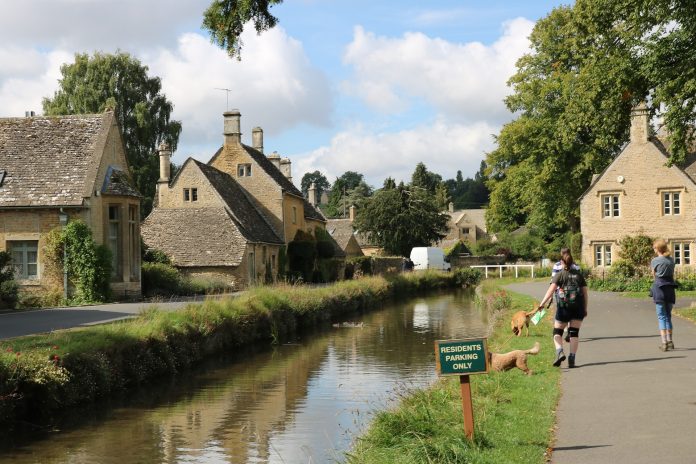 Famous for its buttery limestone buildings sandwiched by rolling green hills, the Cotswolds are an incredibly stunning region in the UK offering everything a senior traveller could ever want – charming cottages, breathtaking natural landscapes, and cosy pubs. While senior travellers vary widely in interests and physical abilities, the Cotswolds are guaranteed to provide enticing options for all senior travellers. Here are the best places in the Cotswolds for senior travel.
The Bibury Village is one of the Cotswolds' most picturesque villages and a must-visit for seniors. It has a very relaxing vibe and is an ideal spot to enjoy a scenic stroll, especially along the river Coln. The village is also home to cosy country pubs and tea rooms where you can indulge in refreshments after strolling around the quaint neighbourhood.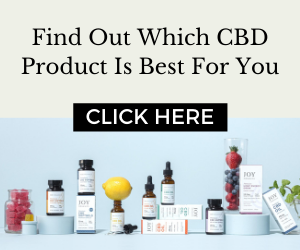 Bibury has a rich history that dates back to the Iron Age, and you'll find evidence of Roman settlers all over the area, such as the Bibury Roman Villa. Bibury consists of two villages, divided by the river Coln. A stroll along the river is a must, where you can admire lovely cottages and Arlington Row, a nationally notable architectural conservation area and one of England's most photographed streets. It was built as a wool storehouse around 1300 and is now a protected area. 
Whether you're into wildlife or not, the National Trust Wildfowl Reserve is an attraction worth checking out. It's home to various plants and animal species living and roaming around the park freely. Some of the rare species you'll see are the water voles. You will also find kingfishers, butterflies, grass snakes, and more!
Often voted as one of England's prettiest villages, the Bourton-on-the-Water has a quiet and peaceful atmosphere. The village is home to some lovely holiday cottages, perfect for seniors seeking seclusion. With plenty of fun things to see and do, it's worth spending a night or two in the village.

The Bourton-on-the-Water is an excellent base for exploring the northern part of the Cotswolds by foot. There are circular walking routes for those seeking an easy but stimulating walk while taking in the delights of this gorgeous area. If you are still fit enough to cycle, you can also explore on a bike. There are plenty of cute cafes and tea rooms around the area, so feel free to stop if you feel like taking a break. At the edge of the village, you'll find the Greystones Farm, home to a diverse range of wildlife. The nature reserve is also home to the Salmonsbury Camp, a meeting place during the Neolithic and Iron Ages. 
Other attractions worth checking out are the Cotswold Perfumery, which has been producing fragrances for more than 50 years and the Birdland Parks and Gardens, which comes with an outdoor playground, perfect for seniors travelling with younger kids. 
Perched on a hill, Stow-on-the-Wold is the tallest of all the villages in the Cotswolds. The historic wool town lies along the north of Cotswolds, surrounded by picturesque villages and rolling countryside. Seniors who love exploring bustling markets and antique shops will find Stow-on-the-Wold a lovely place to stroll around. It's also famous for its traditional inns with pubs, a great place to spend the night or two.

The market square, at the heart of the village, has had regular market fairs since 1107. It's filled with cottages and inns from the 17th and 18th centuries and is a lovely place to wander around while stopping in at one of its cosy tea rooms and pubs. You will also find antique shops, bookstores, art galleries, and boutiques, where you can spend the entire day browsing. Check out Fosse Gallery for contemporary British art pieces, Borzoi Bookshop for old classics, and Tudor House Antiques for incredible collector's items. 
Stow-on-the-Wold is surrounded by picturesque countryside, offering scenic, easy hikes. If you have the energy, hike up the six-mile trail to Bourton-on-the-Water, past the villages of Icomb and Wick Rissington.
Castle Combe is a quaint, picturesque Cotswolds village full of charm and character. It is one of those places worth a visit in the region, especially for seniors seeking to explore a place with a friendly atmosphere and rich culture and history. Castle Combe may be a tiny village, but it offers numerous fun things to do. From visiting traditional pubs to taking easy hikes, Castle Combe has you covered.

Like most villages in the Cotswolds, Castle Combe is surrounded by gorgeous rolling countryside offering lots of walking options, including easy hikes. For seniors who love to walk, conquer the circular trek around the village, which should only take around 20 minutes. Another lovely and easy walk is the four-mile circuit trek that takes you to Ford village, showcasing the charm of the Wiltshire countryside. 
If walking is not something you are keen on doing, consider a boating trip. A canal boating trip through Castle Combe is perfect for seniors, as it's more convenient than walking around and allows you to visit multiple locations in one trip. It's worth noting that seniors going on a boating trip need a chaperone or guide with a safeguarding certificate, a certificate given to those professionally trained to care for and assist seniors.
Famous for its elegance and rich history dating back to the 14th century, Chipping Campden is a lovely place to visit in the Cotswold District. As a market town, it used to be the centre for wool trading, a gathering place for wealthy merchants back in the day. Nowadays, Chipping Campden is a popular spot for tourists, including seniors seeking a tranquil getaway in the Cotswolds.

If you love exploring beautiful gardens, you'll find plenty to visit in Chipping Campden. Check out the Hidcote Manor Garden, with colourful hedges and unusual trees and shrubs. The Kiftsgate Court Gardens is also fun to stroll around, with its colourful flowerbeds, water garden, and lovely paths.
The Court Barn is a museum that opened in 2007, where you will learn about the rich history of England's Arts and Craft Movement and how Chipping Campden became a hub for artists, designers, and craftspeople.