Moving into a senior living apartment is an enormous adjustment that can feel overwhelming because people tend to spend too much time focusing on the life and home they're saying goodbye to. The best way to overcome this feeling is to switch attention toward starting a new chapter, which can be just as memorable as the last. When you arrive at your senior living apartment, there's a blank canvas, and the way you decorate can help alleviate some of the overwhelming feelings.
Bring Reminders of Home
When you choose to move into a senior living community, you'll be leaving behind a home you may have lived in for decades. Although this can be scary, you have to remember it's for the right reasons and will improve your quality of life. To make the transition feel a little easier, we recommend taking a few reminders of home, including photo albums and frames.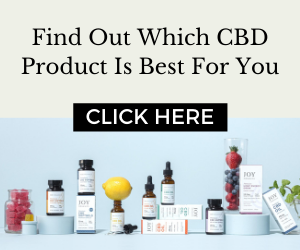 Buy Quality Furniture
Having decent furniture can be the difference between suffering unnecessary aches and pains and living comfortably. This doesn't mean you have to buy the most expensive furniture; you just need to ensure it is fit for purpose. For example, a metal bed frame will likely sag over time, which can lead to discomfort during the night. Whereas, a solid wood bed frame will be much more durable. 
Furniture build quality isn't the only consideration you need to make. It's a good idea to make sure furniture is easy to clean; wipe-clean surfaces and machine-washable fabrics are the best options for senior living.
Play Around with Colour
Color has the power to influence emotions and feelings, so spend a little time choosing the right colors for your furniture, walls, and floors. For example, according to research, the color green is associated with calming emotions, being motivated, and being optimistic. However, you need to make sure you get the correct tones of green, as some shades have connotations of envy.
Inject Meaning into the Decor
Even though you're moving into a new home, memories of your past will always be with you. To keep these alive, inject meaningful items into your home decor. Perhaps you had a painting in the hallway that made you feel comfortable – bring it along to your senior living apartment. By including meaningful decor, you'll remain connected to the past and present, and it will make transitioning into senior living much less difficult. 
Think Smart When Arranging Furniture
Mobility issues are common during the senior years, and it can make it difficult to navigate the home safely. Therefore, you have to make sure your furniture is arranged smartly, which means having plenty of space between items. Additionally, pathways can be defined using non-slip mats, which will help prevent unnecessary slips, trips, and falls. 
Moving into a senior living apartment gives you the opportunity to take control of your senior years, but that doesn't make the transition any easier. Fortunately, you can use the decor tips above to make your environment feel more comfortable.