Nowadays  there are three groups of people downsizing:  90 year olds are moving to retirement residences, the 70 plus crowd is moving to bungalows, condos or apartments, and the over  50 year olds are moving to a new LIFESTYLE, be it on the water, on a golf course, near theatre's, etc. With so many people downsizing, the market is saturated with large furniture and other items that are of no interest to younger generations.
Seniors often fixate on their "stuff" and what will happen to it. Explain that although some things may not be saleable, they may still be useable and help others in need!  Find out what charities will take and what they won't take. Find out if they will pick them up. Is there is a charge? Do they give tax receipts for donated items? This information can relieve a lot of their stress.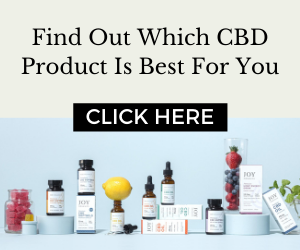 (This week some toys in excellent condition were donated to a classroom.  An autistic child who didn't really talk or play got a school bus with little people. He was fascinated with it and for the first time he actually talked at length.  "I'm the bus driver and I take the children to school and home and school and home" he said. He talked and he played and this was a real breakthrough for a child because of a "Donation."  The "donating grandma" is thrilled and so are the parents of the child.)
Seniors like to remain in control. They don't like being told what to do! The older or frailer they are the more they may need help, yet they can be too proud to ask for it.
Is there is something bothering them about the move? Ask them!
Is it:
-They "know" you are busy and don't want to "bother" you.
-Finding a mover?
-Choosing what to bring?
-Sorting through years of stuff?
-Getting family members to pick up items they've stored in the home?
-Changing all the contact information? (mail, bank, pension, insurance, doctor..)
-Changing phone, cable, utilities
-Dividing "desired" items that they won't be using  between family members and also trying to be fair?
-Getting the home ready for sale?
-Choosing a realtor?
-The decision about deciding whether to sell before finding a new place or finding a new place before selling?
-Getting the house cleaned, repairs done, yard work done?
-Will they be okay financially?
-Purchasing items for the new place? (window coverings, smaller furniture)
-What to do with boxes of photos?
Time
When you know what is bothering your parent(s) you can offer your help and most importantly your understanding. It will involve time. Can you give a few hours a week or a weekend? (A lady we worked with took one day a week to help her parents. She worked longer hours on the other days to free up the time.)
Other thoughts
If they don't have a realtor, you could contact a couple of them and be with your parent(s) for the meeting. Make notes that you can review with them after to help them make their choice. As a follow up, discuss price with them and what they consider to be their "bottom line." Make sure they avoid an unrealistic closing date that could lead to problems and stress.
Most seniors don't like discussing their financial affairs with their families. If finances are a concern, get them to consult with their financial planner so he (she) can review their finances and guide them as to what they can afford. (If needed, suggest someone with experience.) They will have peace of mind knowing that they will be okay.
Be with them when they meet their potential mover(s). Ask questions about cost, insurance, furniture protection, what needs to be dismantled, moving electronics, covering floors. Again make notes so your parent can make an informed decision.
Perhaps you could "Gift them" a house cleaner, window washer, or gardener… if you don't have the time or energy to do it and if you can afford it.
Sorting
SORTING is the big one. Usually a three hour limit at a time is enough. We usually begin the process with only "sorting to move." This means identifying what will move to the new place to make it home and also fit in with the lifestyle they plan. Start with a room of their choice. Years of experience have shown this to be the best way to start!
Over the years we have found that seniors are more content and less stressful when they feel they have been involved (as much as possible) in step by step decision making , and when they know that all perceived problems have been addressed and will be taken care of.