Many people who take out equity release plans do so in order to free up the value locked up in their home, without having to move and downsize to a smaller property. In most cases, the borrower remains in the same property and the amount borrowed and the interest accrued is repaid when that home is sold, either when the owner dies or moves into residential care.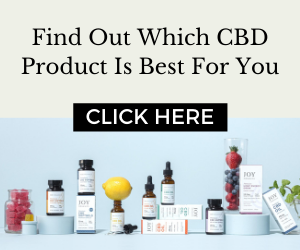 However, there are other scenarios that can come into play. Some people use equity release plans to help fund the purchase of a new house, which can be either downsizing or upsizing. According to a study conducted by Premier Equity Release, around 7% of customers use equity release to move to a more expensive house. A common question to ask is whether it's possible to move home after you have taken out an equity release plan on your existing property. Let's look at the two scenarios.
Using equity release to fund a house move
There are a couple of ways in which equity release can help fund a house move. The first is to free up cash to help with the upfront costs of buying a new property. Many people of pension age have a fixed income and may not want to draw on savings or investments as that could in turn reduce their level of regular income. In this scenario, it's not always easy to pull the cash together to cover things like survey costs, solicitors' fees and perhaps even the deposit for the purchase. You may also want to have a bit of extra cash to refurbish or decorate your new home. In this case, an equity release plan can help provide the extra funds to cover the costs of buying and moving into a new home.
It's also possible to take out an equity release plan against a new property you are buying, in order to move to a more expensive property. For example, imagine you are selling your existing property for £180,000, and want to buy a new property that's on the market for £200,000. In this scenario you may want to borrow £30,000 against the value of the new property, in order to make up the shortfall in the purchase price, and perhaps fund some refurbishment. This is in many ways the same as taking out an ordinary mortgage to fund a property purchase – the equity release occurs simultaneously with the purchase, and the lender will remit the £20,000 purchase price shortfall directly to the conveyancing solicitor on the date of completion.
Moving house with an existing equity release plan
The good news is that it's usually fairly straightforward to transfer an existing equity release plan to a new home – portability is an integral feature of all equity release schemes provided by providers who are members of the Equity Release Council. If you want to move home, your equity release provider should be able to simply transfer the debt from the existing property to the new one. However, if you have a lifetime mortgage and are downsizing to a new home that is worth less than your existing property then, depending on how much you have borrowed, the lender may ask you to repay some of the amount you owe them.
If your equity release plan is a home reversion scheme, you have sold a share of your home to the lender. If you then move to a less expensive home, the provider may require a larger share in the new property so that it has the same overall value. For example, imagine your current property is worth £200,000 and the lender has a 40% share, equivalent to a value of £80,000. If you want to move to a smaller house that is valued at £160,000, the home reversion provider may require a 50% stake in the new property to retain the same £80,000 value.
It is safe and very much possible to fund a house move with equity release, or by using a current equity release plan, but make sure you research and fully understand the terms of the agreement before making a decision.