In some areas there are professional stagers who will have walls painted, carpets removed, hardwood installed, and even provide appropriate furniture so a home will sell quickly for the best price possible.
Often seniors don't want the disruption or financial investment of doing very much. We hear comments like, "I've lived here for 50 years and it has been just fine for me."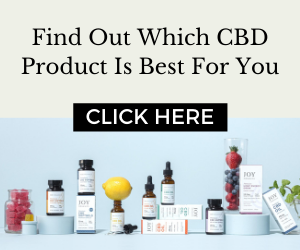 This is where discretion and wisdom are needed. If people can see the potential in a home they are more likely to be interested in it. If they see things that are broken or uncared for they often think "What am I not seeing that has been neglected?"  If a home shows well,  it usually sells quicker and their lives are disrupted for a shorter time.
Look for a place to store items that will be removed to show the house better. It might be a place in the basement or garage or a rented storage locker. Items can be boxed to keep or donate and labelled well.
Look at the features of the home:
A beautiful garden
Maintenance-free exterior
New windows
New roof
Hardwood floors
Fireplace
Upgraded kitchen
Ground floor family room
Upgraded bathroom(s)
Large cupboards
Convenient laundry area
Fresh paint
Custom blinds
Double car garage
New appliances
Other
Now think.  What distractions are there that might take people's attention away from the good features of your home?
If there is a beautiful garden that needs trimming or weeding it won't be a benefit. People might think "What a lot of work!!"
If there is a maintenance free exterior yet lots of spider webs, windows that need cleaning dirty, older lawn furniture and other "distractions"  they don't see what you want them to see.
Walk in the front door. Stand there and see what catches your eye. Are you looking at worn out extremely dated carpeting? Could there be attractive hardwood hiding underneath?  Are there nick-nacks, plastic flowers, shoes, scatter mats, excessive pictures that should be removed?  You want the area to seem spacious and inviting.
Many seniors have excessive furniture in the living room. Today, we removed an old six foot stereo and a serving table to make the room look bigger. All figurines, doilies and excessive pictures were removed. (Remove all picture hooks if they come out easily) There were blinds, shears, a heavy valance and side drapes on many windows. Ask the realtor what should be removed. If there are new windows that you want the prospective buyer to see, this helps with the decision of what window coverings to remove.
In the dining room, we cleared all surfaces, removed the table cloth, leaves from the table, two chairs and many small pictures that were on the wall which made the room seem larger.  The china cabinet was tidied so a few larger items showed well.  Some stagers will set the table with nice china, cutlery, wine glasses, etc. Seasonal flowers on the table usually look great too.
The family room now looks roomier after all books were packed and the book case, along with an older desk, were removed. Most surface items, the small pictures, the fireplace tools and plastic tree went too. The change was amazing!
In the kitchen we removed a leaf from the table, all the items on the top of the cabinets, the wall decorations, all but essentials from the counters, and also a floor mat. There was no damage on the counters or floor and although the kitchen was older it looked spacious, clean and "cared for."
All bedrooms were made more spacious by removing excessive furniture, most surface items, older televisions, small pictures. Attractive bedspreads were put on the beds. (At times we've invested some money to purchase bedding to show a bedroom better.)
Bathrooms can be a selling point for a home. Remove personal items, worn towels, laundry hampers, floor mats, older waste baskets and excessive shampoo. If needed purchase a new shower curtain and new towels. (It is amazing what a difference this can make.) Make sure the bathroom is clean and has no offensive odours. If necessary, replace burned out light bulbs. Make sure there is a fresh roll of toilet paper!
Have fun, knowing what you are doing makes a difference!