Yay for me. I have gone to yoga class for 20 straight weeks without needing a medical procedure.
Why am I congratulating myself to anyone who will listen?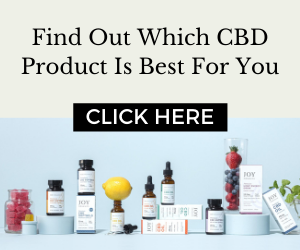 Reason № 1: I'm an Aspie. Yoga is something new. I, we, don't do new well.
Reason № 2: While I run, bike and lift weights, I have the flexibility of a bridge abutment. I'm not bad at poses requiring strength. The ones calling for me to bend my body into the number 8? Not so great. It's rare for me to engage in an activity, physical or not, when I know I'll be one of the worst at it.
Reason № 3: This is hot yoga we're talking about, around 97 degrees, and it's considered treason to turn the ceiling fan on. Even if your body stays much closer to the number 1 than the 8 for the hour's Bunsen burner experience, it's a major achievement to get to the end and not have the instructor place an emergency order for a ventilator.
Reason № 4: I'm often the only guy in this lava land and always (at 67) the oldest. It's rare for me to engage in an activity, physical or not, when I'm not with the majority, demographically speaking.
Some less brag-worthy accomplishments, but I'm going to mention them anyway: I have not thrown up, passed out, fallen on anybody or asked the instructor pretty please to turn the fan on.
Everything I've read about yoga suggests it extends your quality of life, improves your posture and helps you stay out of traction should you fall down a flight of stairs.
I'm up for living into my 90s, and being able to bend over to see if I remembered to put on socks that match.
And, hey, I'm in there with more than a dozen mostly attractive women — all panting and sweating — in clothes so tight you can read the manufacturer's labels on their bras. And did I mention panting?
I can report improvement in the following areas:
Holding the push-up position for the length of an Adele song, standing on one foot for the length of a Trump denial, curling into a ball (well, a big ball) and pretending it's only 94 degrees inside. For quicker cleanup, I have learned to sweat vertically. No longer do I shake myself like a farm animal.
Has my Aspie-itis surfaced in yoga class?
Of course. I'm the only one in the Wednesday 10 a.m. class who wears a wristwatch. I mentally chart the exact time when I first feel I'm going to collapse. My worst is 10:22. My best is 10:39.
Renee leads the Wednesday 10 a.m. get-together. I know how this woman operates. (She at least looks at the ceiling fan a time or two). I will not go to anyone else's session.
The habit of attending Wednesday 10 a.m. hot yoga has been set in stone. I don't want the bra-wearers to think I can't handle it. Unless I'm dead or dying, I'll be there.
Hot to trot.