Experienced restaurant servers maneuver through a sea of customer tables often transporting loaded plates in both hands. Doing so requires skill, dexterity, and balance. Thanks to careful balancing, servers do not drop these plates or leave a mess to clean up. Caregivers can face a similar predicament. They are not transporting food orders but are often carrying many responsibilities simultaneously and must also find balance to avoid a worse outcome than spilled food or broken dishes.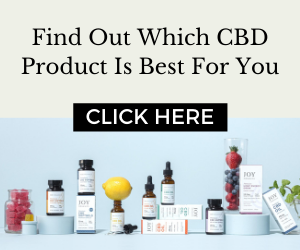 In addition to their own aging parent(s), caregivers also can have any number of others requiring their time and/or attention: their own children, careers, societal obligations (perhaps as a board member for a non-profit association), friendships, businesses, and personal interests and hobbies (maybe coaching a children's soccer camp or taking a yoga class). Caregivers may vainly try to juggle these many demands; however, trying to do too much proves to be often ineffective. Balancing is the better answer. Restaurant servers may easily drop one (or more) plates on the floor … caregivers not balancing things effectively can become highly stressed when there is too much on their own caregiving plates.
Here are a few ideas of how to find that all-important balance that you need:
Ask for help:
This can be one of the easiest ways for a caregiver to find balance, yet one of the most difficult things for a caregiver to do. When providing care for your own aging parent(s), you can feel obligated to "do it all". Caregivers may also feel too embarrassed to reach out to others and explain that they may have too much to do and can't presently handle everything. Asking for help, however, is not a sign of weakness but a sign of strength. Talk to your siblings, friends, neighbours, and others and admit your current situation.
Accept help:
It's not enough just to ask for help … you also have to accept the help when offered! People do have their own limitations, so others must step in at times to provide assistance. Remember to also say "yes" to others who you may not have asked but have still reached out to you.
Consider other forms of help:
Caregiving companies can provide you with professional staff to work with seniors and provide you a much-needed break at the same time. This help does come at a cost, but the price tag can be worth it. When researching which caregiving company may be best for you, compare all the options available. Ask about costs and level of services provided. Are the staff bonded? If price is an issue, consider hiring an outsider on a part-time basis and bring him/her in one or two days per week or for even just a few hours. Other alternatives may also be available … look at hospital day programs, senior's associations, community organizations which your loved one may have joined, and/or church groups – a member of either of the latter groups could be available to support you at some level.
Form a caregiving co-operative:
As eldercare is becoming more evident today, you don't have to look too far to find other caregivers – even living on your own block or working for the same company. Band together as a group and swap out caregiving duties – one person can visit seniors in need while their own family members can take some much-needed personal respite time away.
Try a support group:
Being part of such a group will allow you the opportunity to share and learn from others who are experiencing (or have experienced) similar issues as you. Members can lean on each other during the tough times. You may prefer the anonymity of an on-line support group instead. "On-line support groups for caregivers" is a good Internet search term to find a group to your liking.  Caregivers could even seek out another current or previous caregiver to simply meet with, talk to by telephone, or send a quick e-mail / text message to just check in.
During my own years as a co-caregiver, I learned that finding balance was crucial. Not only was I helping and supporting both my aging parents simultaneously, I was also working. I realized, however, that an important element of taking care of someone else is taking care of yourself along the way and proper balance can help you dramatically.