Dogs have been known for centuries as great companions. They offer us unconditional love, emotional support, as well as many other benefits. That's why dogs make a great companion for seniors.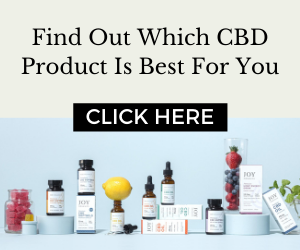 We have compiled a list of dogs that are perfect for seniors and their assistance.
Bichon Frise
Bichon Frise is a furry little puppy that you may have seen around very commonly. Its affection makes it an ideal companion for the elderly. Another reason why it deems perfect is that of its lightweight which makes it easy to carry when it does not want to walk. This breed of dogs is also very easy to train and does not take a lot of time.
Besides the occasional grooming, this puppy is not high maintenance and does not crave for much more attention than already given. They live perfectly on moderate exercise which can be a short walk in the park every day.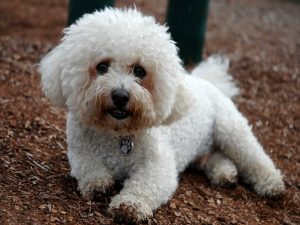 Maltese
Most people tend to confuse Bichon and Maltese since both are fluffy and small. However, there are some main differences. It is a small lap dog which requires very little exercise to stay alive. These dogs love to sit in laps for long hours without complaining.
Seniors will find it very convenient to send it to the groomers every few days since they require no other maintenance. These dogs can be carried around in bags as well since they are very light in weight. Maltese are very easy to train and are an ideal fit.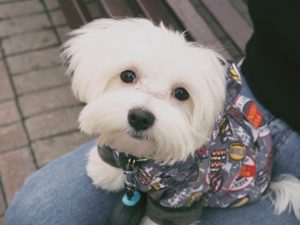 Pomeranian
Speaking of small dogs, Pomeranian is one of the smallest dogs out there which fit the needs of senior citizens perfectly. It actually looks like a little fur ball with its size, appearance, and with its weight of no more than 7 pounds. The Pomeranian is a very affectionate and friendly dog which seems to love spending time with its master.
A little exercise of walking or playing with its toys will make it very happy and lively. You can always count on this breed since it will easily be trained to remain by your side all the time.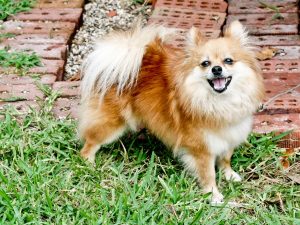 French Bulldogs
French Bulldogs are one of the most cheerful dogs, so much that they are used in therapies because it is hard to be upset with them. They are small yet muscular and are there to fight for their master. They are very lively as well and even though maybe a little heavier than what you would want for a senior citizen, but they are easy to handle even with their heftiness. French Bulldogs do need moderate exercise like a walk in the park daily will keep it happy and healthy.
These dogs are a little more maintenance than just a visit to the groomers; they usually carry skin infections so you have to be alert.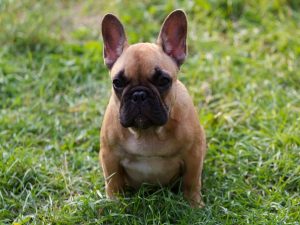 Greyhound
The belief that greyhounds are race dogs and they will not settle for a simpler lifestyle that senior citizens generally have is not wrong. However, this breed can tend to be a great and lazy dog as well. It needs its exercise well and good to keep it from losing its athletic abilities. These dogs are highly responsive and will never leave their masters in tough times.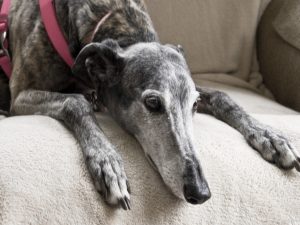 Besides the aforementioned, there are many other breeds of dogs that senior citizens can choose. The priority should be easy maintenance and the ones that are most responsive to their master's needs.
Dogs are the perfect companion for any age especially when humans age and need someone constantly on their side.