As we get further into December we are all preparing for holiday festivities. Please enjoy the third part of our Holiday Recipe releases with our Favorite Holiday Brunch Recipes. Many of these recipes can be prepared ahead so you can enjoy your time with friends and family! Let us know how you like the recipes and share your favorites with us and your friends! Thank you to all our contributors!
Easy Broccoli Quiche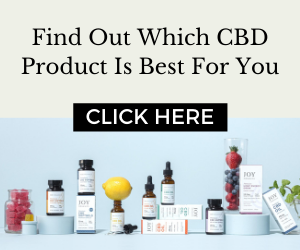 Ingredients:
2 tablespoons butter
1 onion, minced
1 teaspoon minced garlic
2 cups chopped fresh broccoli
1 (9 inch) unbaked pie crust
1 ½ cups shredded mozzarella cheese
4 eggs, well beaten
1 ½ cups milk
1 teaspoon salt
½ teaspoon black pepper
1 tablespoon butter, melted 
Directions:
Preheat oven to 350 degrees F (175 degrees C).
Over medium-low heat melt butter in a large saucepan. Add onions, garlic and broccoli. Cook slowly, stirring occasionally until the vegetables are soft. Spoon vegetables into crust and sprinkle with cheese.
Combine eggs and milk. Season with salt and pepper. Stir in melted butter. Pour egg mixture over vegetables and cheese.
Bake in preheated oven for 30 to 50 minutes, or until center has set.
Recipe Credit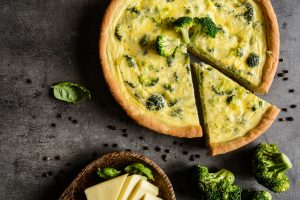 Overnight French Toast Casserole
Ingredients:
½ cup butter or margarine
12 slices white bread (or whatever you prefer)
1 cup brown sugar
1 teaspoon cinnamon
5-6 eggs
1 ½ cups milk
Directions:
Melt margarine in a 9×13 baking pan.
Put 6 slices of bread in bottom of baking pan.
In a bowl mix 1 cup brown sugar with 1 tsp. cinnamon. Sprinkle half of this mixture over the bread.
Add another layer of 6 slices of bread.
In a bowl whisk eggs with milk until blended. Pour over bread layers.
Sprinkle with remaining sugar mixture.
Cover and refrigerate overnight.
Bake covered at 350F for 30 minutes. Uncover and continue baking 15 minutes or until set and browned.
Recipe Credit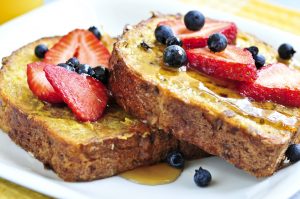 Creamy Cinnamon Apple & Walnut Fruit Salad
Ingredients:
1 (8oz.) package Neufchatel cheese, softened (we use cream cheese)
½ cup packed light brown sugar
2 teaspoons ground cinnamon
1/8 teaspoon ground nutmeg
1 (8oz.) container light sour cream
1 teaspoon vanilla extract
4 lbs. crisp sweet apples, chilled, diced into cubes.
2 cups cold water (for soaking apples)
2 tablespoons lime juice (for soaking apples)
1 cup chopped walnuts
¾ cups dried cranberries 
Directions For The Dressing:
In a mixing bowl using an electric hand mixer, whip together cheese, brown sugar, cinnamon and nutmeg on high speed until light and fluffy, about 3 minutes. Add sour cream and vanilla and blend until combined. Chill until ready to serve salad. 
Directions For The Salad: 
In a medium mixing bowl combine water and lemon juice. Place diced apples into mixture and let rest about 1 minute then drain on paper towels.
Transfer apples to a bowl along with about ¾ of the walnuts and ¾ of the cranberries and the cheese mixture.
Toss to coat evenly. Sprinkle remaining walnuts and cranberries over top.
Keep chilled and serve within an hour of mixing for best results.
Recipe Credit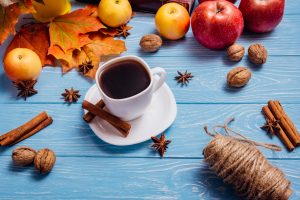 Cheesy Ham and Hashbrown Casserole
Ingredients: 
1 (32 ounce) pkg. frozen hash brown potatoes
8 ounces cooked, diced ham
2 cans condensed cream of potato soup
1 (16 ounce) container sour cream
2 cups shredded sharp cheddar cheese
1 ½ cups grated parmesan cheese 
Directions:
Preheat oven to 375 F. Lightly grease 9×13 inch baking dish.
In a large bowl, mix hash browns, ham, cream of potato soup, sour cream and cheddar cheese. Spread evenly in prepared dish. Sprinkle with parmesan cheese.
Bake 1 hour in preheated oven, or until bubbling and lightly brown.
Recipe Credit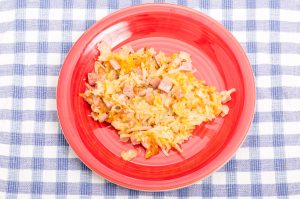 Homemade Eggnog
Ingredients:
6 large egg yolks
½ cup sugar
1 cup heavy cream
2 cups milk
½ teaspoon nutmeg
Pinch of salt
¼ teaspoon vanilla extract
Ground cinnamon, for topping 
Directions:
Whisk the egg yolks and sugar together in a medium bowl until light and creamy.
In a saucepan over medium-high heat, combine the cream, milk, nutmeg and salt. Stir often until mixture reaches a bare simmer. Add a big spoonful of the hot milk to the egg mixture, whisking vigorously. Repeat, adding a big spoonful at a time, to temper the eggs. Once all of the hot milk has been added to the eggs, pour the mixture back into the saucepan on the stove. Whisk constantly, until the mixture is slightly thickened, just a few minutes (or until it reaches about 160 degrees F on a thermometer).
Remove from heat and stir in the vanilla.
Pour the eggnog into a pitcher or other container and cover with plastic wrap. Refrigerate until chilled. It will thicken as it cools. If you want a thinner, completely smooth consistency, I like to add the entire mixture to a blender with 1 or 2 tablespoons of milk and blend until smooth.
Serve with a sprinkle of cinnamon, and fresh whipped cream, if desired.
Recipe Credit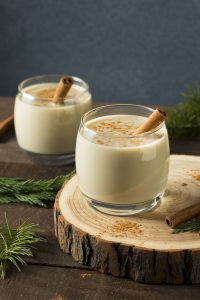 Get this recipe handy
[email-download download_id="12281″ contact_form_id="12291″]