Everyone that comes through Runnymede's doors is unique, but the experience of community member Jennifer Murray distinctly stands out: After years of caregiving at the hospital for her husband, Alastair, an unfortunate accident caused Jennifer herself to become a patient in 2018. Her first-hand experience as both family caregiver and patient gives her a singular insight into what it really means when Runnymede puts "you first."
It all began when Alastair fell and broke his hip in 2014. While recovering from his subsequent surgery, he suffered a stroke and contracted pneumonia. After five weeks in ICU, Alastair's health became stable but his conditions were too complex to manage at home or in long-term care.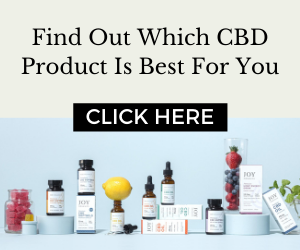 Jennifer chose Runnymede to manage Alastair's care in their time of need, and he was admitted in March, 2015. As a lifelong resident of the community, the choice was natural for her. "Runnymede has always been an important fixture in this community," she said. "It's been a trusted source of support that families like ours have come to depend on."
Jennifer and her sister Mary visited Alastair daily, and over time they got to know staff and other patients and families very well. The bonds they developed were solidified further through their participation in organized hospital forums like Patient Family Engagement Committee meetings.
Jennifer credits the hospital's patient- and family-centred culture for fostering the growth of their support network. "Runnymede is a community of such caring staff and families," she said. "Your friends outside of the hospital just can't have the same level of understanding of what you're going through; it's so important to have people around you who appreciate what it's like."
Then, in mid-2018, it was Jennifer who experienced a fall. Multiple fractures in her left foot impaired her mobility to the point where she could not safely stay at home or provide the same level of support to Alastair. Runnymede stepped in to help her, this time as a patient in the Low Tolerance Long Duration Rehabilitation (LTLD Rehab) program.
Jennifer already knew many members of her clinical team from her experience as a caregiver to Alastair. "Runnymede has a personal touch, which really helps with the healing process," she said. "I believe we get the best care available right here." Initially limited to mobility in a wheelchair, Jennifer's rehab enabled her to return to her feet with the aid of a walker. She is expected to recover fully and will soon resume her supportive role for Alastair as he progresses along his care journey.
Since her admission, Jennifer's perspectives about how Runnymede meets patients' and families' needs have evolved. "I have a better appreciation now for what staff do on a day-to-day basis," she said. "From day one I knew this was the best place to be, and I couldn't imagine what our experience would've been if were anyplace else."