Most of the forgotten rock n rollers I write about, their popularity and name recognition has waned only because of the passage of time. However from the minute this man hit the New York music scene almost nothing was known about him. Buster Brown is an enigma. There is no record of any other name but Buster Brown. He was born in Cordele, Georgia on August 15, 1911. He might have actually been named after the shoe. So little is known about Buster that even his real name was in question. What we do know is that his manager, Wayman Glasco transferred all Buster's recordings into his name after
Brown's death. That was the reason for a while that was thought to be Buster's real name. But in truth Buster Brown was his birth name. There was no mention of Brown having any living family members so all rights to his music went to Glasco.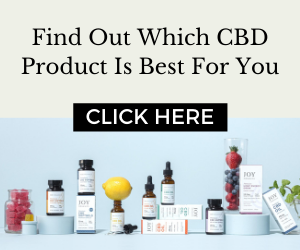 In the 1930s and 1940s Buster played harmonica at local clubs in Atlanta and rural Georgia. Brown moved to New York in 1956, where he was discovered by Fire Records owner Bobby Robinson. He was an unlikely rock n roll star as he was already fifty years of age, when Brown recorded the classic blues hit, "Fannie Mae". The song featured Brown's harmonica playing which soared to the number 38 on the pop chart and to #1 on the R&B charts in April 1960.
His remake of Louis Jordan's "Is You Is or Is You Ain't My Baby" reached # 81 on the pop charts in 1960. "Sugar Babe" was his only other hit, which came in 1962, reaching # 19 on the R&B chart and # 99 on the Cashbox and Billboard charts. Because of the success of Fanny Mae every single recording he made throughout the 1960's started out with same introductory harmonica solo. His rendition of the Moonglows and The McGuire Sisters, "Sincerely" was a perfect song and he showed great ability to change the song to fit him, even though it didn't even make the charts. By that time the country's musical taste was changing. His song "Fannie Mae" enjoyed further attention in 1973 when it was
included in the film American Graffiti and the best selling soundtrack In later years he recorded for Checker Records and for numerous small record labels. He also co-wrote the song "Doctor Brown" with J.T. Brown, which was later covered by Fleetwood Mac on their 1968 album, Mr. Wonderful. By 1969 He had completely disappeared from the music scene. Other than two albums and the few named singles that is all we have of one of the great blues harmonica virtuosos of all time.
Brown died in New York on January 31, 1976, at the age of only 64. Whether his short lived popularity and subsequent recordings were a cause for his failing health may never be known , Buster truly was one of the forgotten rock n rollers.