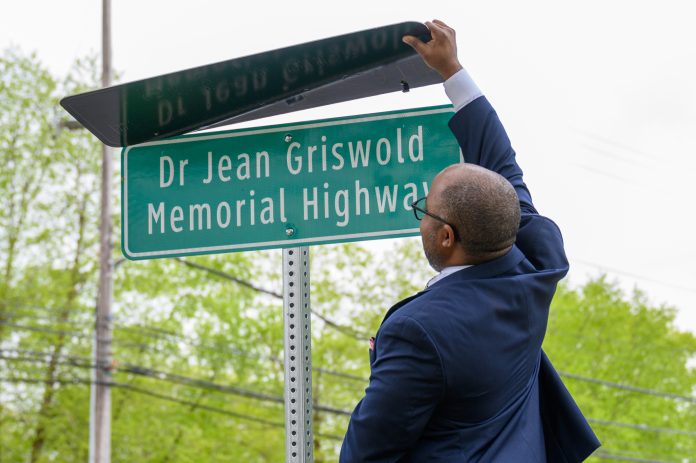 Dr. Jean Griswold founded the company in 1982, utilizing her personal experiences and connections to provide care for those in need and transform the landscape of the in-home care industry. 
BLUE BELL, PA – Griswold, the leading non-medical home care franchise, is proud to announce the approval of Pennsylvania House Bill 2295, which renames a 5.5-mile portion of State Route 301 in honor of the company's late founder Dr. Jean Griswold. The dedicated section, which will now be known as the Dr. Jean Griswold Memorial Highway, spans from Township Line and Valley Forge Roads in Norristown, PA to Township Line and Walton Road in Blue Bell, PA — the location of the Griswold corporate headquarters.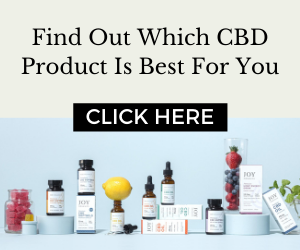 "This is something that has been in the works for a while, and it is an amazing way to honor my mother's legacy alongside the 40th anniversary of the Griswold company," said Kent Griswold, her son. "When my mother started Griswold, there weren't many other options for people who needed in-home care. She was a true visionary in the industry, and it is great that the legislature found a way to recognize her life and accomplishments." 
The Dr. Jean Griswold Memorial Highway 
The bill was introduced in the Pennsylvania State House of Representatives by Representative Mary Jo Daley (D-148). A ceremony to honor Dr. Jean Griswold with the dedication of a Memorial Highway in her name will be held at 11 a.m. EST on Thursday, April 27. The event will take place outside of VEVA Building 12 at 1777 Sentry Pkwy W, Blue Bell, PA 19422. 
"Our family is very much looking forward to the ceremony," said Kent Griswold. "While we are sad she isn't still here with us to see the recognition, it is a nice way to remind others of the work she has done." 
Attendees of the event will include Sen. Maria Collett, Rep. Greg Scott, Rep. Daley, the Griswold family, Griswold staff, Mike Slupecki (CEO), and the Griswold executive team. 
An Inspiring Journey 
Griswold was born while Dr. Jean Griswold was sitting at her dining room table in suburban Philadelphia after an elderly woman in her community passed away, all because she had no support system in order to receive care. Dr. Jean Griswold was deeply saddened by what she felt was an easily preventable tragedy and was driven to act. A true visionary, she established one of the most successful non-medical home care organizations in the country. 
When Dr. Jean Griswold established Griswold in 1982, she was already 51 years old and had been living with multiple sclerosis (MS) for twelve years, a condition that had left her wheelchair-bound. MS is a devastating illness that targets the central nervous system, damaging the protective layer around nerve fibers and disrupting communication between the brain and the rest of the body. Some individuals with MS, like Dr. Jean Griswold, may lose their ability to walk, while others may experience extended periods of remission. 
An extraordinary woman characterized by her faith and empathy, Dr. Jean Griswold's journey with MS allowed her to experience a deep level of empathy for those in need of care and support. Her personal experience with the necessity for in-home care for adults and seniors grappling with disabilities, illnesses and injuries gave her a perspective that was significant to Griswold's success. Like many others in similar situations, Dr. Jean Griswold desired to stay in the place where she felt most at ease — her home. 
At that time, Dr. Jean Griswold was a lecturer at a nearby college, giving her access to certified nursing assistants (CNAs) and students enrolled in nursing programs. She utilized this network to assemble her team, mobilizing her resources and leveraging personal connections to provide care for those confined to their homes. It quickly became apparent that her newfound business partners and staff shared a common enthusiasm for giving back to their community and ensuring a high quality of life for those in need. 
"A lot of people wouldn't have believed my mother could achieve what she achieved," said Kent Griswold. "She didn't listen to the naysayers and always found a way to make it work. She showed people that they can't let those hurdles stop them. If you can find ways to overcome them, you can always move forward." 
Dr. Jean Griswold was born in New York City, earning a bachelor's degree in economics and business from Douglass College and a master's degree in personnel and guidance from Rutgers University. In 2006, she was awarded an honorary doctorate by Holy Family University. 
Between 2003 and 2004, Dr. Jean Griswold served as the Entrepreneur in Residence at the Wharton School of the University of Pennsylvania. Her accomplishments were recognized through various accolades, such as the Spirit of Philadelphia Award, the Working Woman's 2001 Entrepreneur of the Year distinction and the 2002 MS National Achievement Award presented by the National Multiple Sclerosis Society. Dr. Jean Griswold passed away in 2017 at the age of 86. 
Keeping the Griswold Mission Alive Down the Road 
Today, Dr. Jean Griswold's legacy continues to inspire and impact the lives of countless seniors and their families, with a network of more than 170 independent Griswold franchise units operating across the country. Not only does Griswold allow prospective franchisees the opportunity to give back to their local communities, but it also offers the opportunity to join a $136.2 billion industry, as the senior population is rapidly increasing while baby boomers approach retirement. 
Dr. Jean Griswold's passion for supporting caregivers and her belief in the power of education is also honored through Griswold's non-profit organization The Jean Griswold Foundation, which is set to award $100,000 in scholarships this year to caregivers from across the country with amazing stories of perseverance and fortitude. 
Looking forward, Kent Griswold is optimistic about the future of the Griswold brand and the non-medical home care industry at large. As the industry evolves, Griswold will continue to provide compassionate and high-quality care, honoring Dr. Jean Griswold's legacy and vision for helping seniors live independently and comfortably in their own homes. 
"Whether it is caregivers, clients, franchisees or the community, Griswold is all about showing that one person can make a big difference," said Kent Griswold. "There is always going to be a need for home care, and the senior population is only going to grow. Now, Griswold has an amazing opportunity to help more people in the future. The Dr. Jean Griswold Memorial Highway is a great way to recognize the hard work we have already done and to celebrate the life of the person who made it all possible." 
To learn more about Griswold's services, visit https://www.griswoldhomecare.com/. To learn more about franchising with Griswold, visit https://griswoldhomecarefranchise.com/. 
ABOUT GRISWOLD 
With 170 locations in 31 states, Griswold is one of the country's top home care companies, providing professional, compassionate caregivers 24/7. Griswold's "Live Assured" promise gives both clients and their loved ones peace of mind, so they can live without the weight of worry. Griswold helps adults maintain quality of life despite advanced age, onset of illness, or post-surgery recovery through services including companion care, home services, personal care, and respite care. Founded by the late Jean Griswold in 1982, the company has maintained its founder's profound sense of empathy for older and disabled adults and those living with chronic conditions. In 2023, Griswold was ranked #267 on Entrepreneur's Franchise 500 and named a 2023 Best of Home Care® Endorsed National Provider. For more information, visit www.griswoldhomecare.com or call 215.402.0200.