Long drives can be relaxing. They are the perfect opportunity to unwind and take some quiet time to yourself. However, when you don't want to sit in silence and you have run out of things to talk about with your passengers, you can turn to these favorite forms of entertainment to keep you occupied until you reach your destination.
Live Stream Your Favorite Content
A lengthy car ride gives you ample opportunity to catch up on the latest news, listen to your favorite talk shows and news programs, and keep up-to-date on the progress of the sports teams that you follow.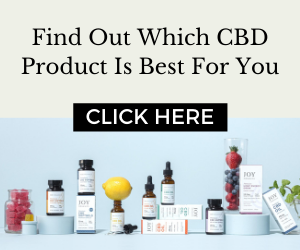 MSNBC live streaming is a fantastic way to tune in to content in real-time, so you don't miss out and can discuss the latest happenings with your family and friends. You can even get updates on the weather forecast in both your current location and the destination you are driving toward. Staying on top of developments such as pending storms will allow you to budget your time appropriately and avoid bad weather that can make driving difficult and more dangerous. 
Discover a New Podcast
There are tons of great podcasts out there that cover a huge range of topics. There are even a great many podcasts that are geared specifically toward senior citizens. They cover subjects that range from retirement and health advice, to discovering the intricacies of how things work, and even podcasts devoted to fun facts and trivia questions. You can play along and get the whole car involved!
Ted Talks is a favorite that releases their latest talk in podcast form if you have a subscription. Or, tune in to a history lesson or listen to an inspiring interview from a favored journalist. There is bound to be one or two that captures your interest and helps you while away the long hours on the road. 
Tune In To a Great Radio Station
Radio stations have improved a great deal. There are stations that are completely devoted to a single music genre, so you can listen to your favorites without interruption. Classic radio stations abound that play the golden oldies, or you can try out something new. 
If you are traveling with children or grandchildren, give each person a turn to choose the station. Learning about each other's musical tastes can open the door to a greater understanding of each other, and may even spark a few conversations about your most memorable times when the music gets the nostalgia going.
Sing Along To Your Best Playlists
When you know you have a long drive coming up, you may want to create your own playlists so you can listen to your songs without commercials interrupting the music. It's also the best way to ensure that all the tunes are to your liking.
If there are multiple people traveling with you, ask each person to create a playlist to share with the group. You can have an enjoyable time singing along to the classics of your youth and reminiscing about the people and places that each song reminds you of. 
Listen To An Audiobook
A road trip is a perfect opportunity to download and listen to an audiobook. You can get a head start on the new novel selected by the girls in your book club or listen to a how-to guide to give you greater insight into a favorite hobby. 
With thousands of titles available, there are plenty of interesting topics to choose from. One of the best parts of an audiobook is that you can absorb the content without struggling with the small print used in most books and straining your eyes. 
There is no shortage of great audio content out there that can transform a boring car ride into a fun and memorable experience. You may even discover that you enjoyed yourself so much that you are a bit disappointed when the trip comes to an end, and can't wait to plan the next one!