Moving an elderly person into your own home is not just a decision. It is something that often leads to a certain lifestyle change, no matter how slight. Still, it's not a change for the worse. If anything, an elderly person requires things to be more pragmatic, so what's pragmatic for them might be handy to you, as well. Keep in mind that you're growing older, as well, which means that all of these changes might be a great way to make the place future-proof. 
Overall, here are some of the best suggestions on the improvements and changes that you need to introduce in order to make the place elderly-friendly.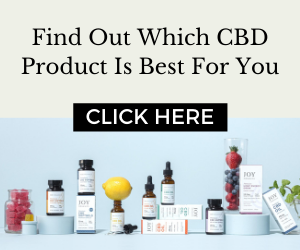 1. Optimize for traffic
The first thing you need to do in order to make the area foot traffic-friendly is to make sure that there are no tight areas. The simplest way to achieve this is to rearrange the furniture. If this is not possible in the condensed space that you have available, there's another potential solution you should consider – buying smaller furniture. Your coffee table probably doesn't need all that surface and the number of guests that the elderly person in question entertains (at one time) might not need all that seating.
Keep in mind that this is a challenge and chance to rearrange the place in order to change its style and give it a substantial visual update. So, keep in mind that just because pragmatism and practicality are your number one and number two objectives, there's some room for a visual update, as well.
While you're at it, you could also consider the flooring options in question. You need to start with something slip-resistant. If the material of the floor doesn't tick this box, you could consider some rugs and carpets instead. Tripping is another big risk, which is why you should reinvent your thresholds. Make sure that they are as low as possible.
2. Preparing the bathroom
When optimizing a bathroom for the elderly, the first thing that comes to mind is a grab bar. Installing one wherever you can and ensuring that it provides optimal support are your top priorities. First of all, you need to place one next to your shower and one next to the toilet. Other than this, make sure that the material of the bar enables a firm grip and that it's installed (fastened) properly. Failure to do so will cause an even bigger problem by providing the elderly person in question with a false sense of security.
The next thing you need in the bathroom is some benches. Everyone knows that there's a need for a bench in the shower but what about one in front of the vanity. Adding seats to your bathroom overall adds functionality. Therefore, the only restriction you should have is the amount of available space. Still, if you have a clear corner where you can put it, there shouldn't be much issue around it.
If you're doing a major bathroom remodel, make sure that you understand that a shower cabin is a far superior alternative to a bathtub. Getting in and getting out of the shower is much simpler, which is a factor that you may not list as a top priority while you're young. As you grow older, however, things will change.
3. Automated and motorized
A smart home is a concept that is the single biggest improvement when it comes to making one's house elderly-friendly. Why? Well, because it gives you an automated and remotely-controlled way to keep the place running. By having a smart home, the resident will be able to control the lights, blinds, temperature, and other aspects of the room without having to move the couch. Smart appliances can even be checked without having to walk to them (which might be a huge issue past a certain age threshold).
Even without going full high-tech with your home's design, there's a lot you can do in order to make the place elderly-friendly. For instance, by getting motorized blinds, you'll provide the residents with more control over the place's natural light intake without changing much in the overall design. It is a simple and inexpensive update to the place's functionality but it's also something that they'll use every single day.
Keep in mind that one of the challenges is to make sure that the elderly understand all this technology. However, even if their generation is not seen as tech-savvy, you would be surprised at just how quickly they can figure things out if it means that they'll be more self-reliant. You should never underestimate the generation that made so many amazing things happen.
4. Invest in security
Due to their age, restricted mobility, and limited ability to defend themselves, the elderly are usually an easy target. Your first objective is to make a home feel impenetrable. This means auditing all the entry points and making sure that the doors, the windows, and the rest are impenetrable. Make sure that you replace any locks that are potentially compromised. Also, make sure that you hire only the people who have previously been carefully vetted.
The alarm system is a huge item on this list for several reasons. First of all, a great alarm system will notify the authorities in time if there's anything wrong in the home. Having a fire department or a police force over in a matter of minutes can potentially save lives. Remember that these should be checked on a regular basis.
Light is also a huge item when it comes to security. Poor lighting will make the home feel like an ideal target for burglary, even from the outside. A great lighting scheme, automated lights, and sensor lights outdoor can, on the other hand, act as a deterrent. Add a surveillance system to the mix and what you have is truly game-changing. Also, keep in mind that the older one gets, the more their vision deteriorates. So, the lighting scheme becomes even more important.
5. Optimize for their comfort
Remember that you're making a home, not a fortress or an injury-free zone. This is why you need to make sure that the place provides enough comfort. Now, at their age, their back, muscles, bones, and tendons aren't what they were used to be. For this very reason, you need to put an even greater emphasis on comfort. For starters, what you need is some comfortable furniture. A great example would be an armchair with armrests and back support
One of the most iconic elderly furniture pieces is a rocking chair. Other than being great for relaxation, rocking is also a great help for those who have trouble falling asleep. The main reason why it's so popular with the elderly is that it helps ease arthritis and back pain. It also provides a gentle exercise, which is one of the things that the resident of this elderly-friendly haven desperately needs.
Even though you're the one designing the place, you need to make sure that you don't lose one thing from your mind – you're designing their home. This is why it's important that you incorporate your own hobby or passion in the design. For instance, you could make a mini-indoor garden to help them stay in touch with their gardening habit. This is an especially thoughtful gesture for those who can no longer spend that much time on their knees in the garden (for health-related reasons).
In conclusion
The very last thing you need to understand is the importance of roleplaying the position of an elderly person. Just think about your average day in your home and envision certain scenarios in which your mobility is reduced or restricted. In the end, it all comes down to available resources, plans, and the mobility of the elderly person in question. Keep in mind that age is just a number and some people are as vital and mobile as they were in their 40s. Nonetheless, things change and you should always be ready for the future.