Aging brings about numerous changes. Those can include the loss of coordination, mental faculties, and other ingrained elements that are essential for daily life. As such, growing older often leads to the need for outside assistance. According to recent reports, an estimated 3.5 million elderly people live in nursing homes and assisted living facilities.
More than 34 million receive help from caregivers while still living at home. Though we trust nursing homes and at-home caregivers to provide for our aging loved ones' needs, not all of those caregivers live up to our expectations.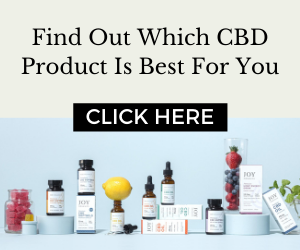 Taking a Closer Look at Abuse of the Elderly
Many aging Americans become victims of abuse at the hands of those charged with their care. Exact figures are difficult to determine because the majority of cases are believed to go unreported. If you're concerned that a loved one may be suffering from Elder Abuse or want to be prepared before placing an aging family member in the hands of a caregiver, you're not alone. Certain measures can help keep your loved one safe and prevent mistreatment.
1) Understanding the Warning Signs of Abuse
Not all elderly citizens can speak for themselves. Quite a few suffer from Alzheimer's disease and other forms of dementia. Those conditions tend to take away people's voices or their ability to find the right words to express themselves. In other cases, aging loved ones who can communicate clearly are afraid or ashamed to tell anyone they're being abused.
That means knowing the warning signs of abuse is essential. Watch for signs of neglect, like dirty clothing and a lack of hygiene. Look for indications that your loved one's home or living quarters in a nursing home aren't being cleaned. Those could include excessive dirt and clutter, unnecessary safety hazards, and maintenance needs that haven't been addressed. Other signs of abuse and neglect could be bedsores, unexplained bruises, and extensive weight loss.
Financial exploitation is another common type of abuse. You may notice unusual withdrawals from your loved one's bank account if a caregiver is stealing money. Utility bills and other necessary expenses may go ignored as well. On top of those issues, exploitation can include elderly people's insurance or Medicaid being charged for medical care they're not actually receiving. 
2) Keeping in Touch with Elderly Loved Ones
Knowing the warning signs of abuse, neglect, and exploitation can help keep your elderly loved one safe, but it's only part of the process. Be sure to keep in touch with your loved one. Talk to him or her on the phone, and visit as often as possible. If you can, keep watch over his or her bank account. Those efforts will allow you to catch abuse early on and bring an end to it.
3)  Do Your Research
If you're planning to place a loved one in a nursing home or assisted living community, be sure to visit the facility in person beforehand. Look for signs of patient abuse or neglect as you're inspecting the facility. If administrators refuse to give you a tour, that's a serious red flag. Read online reviews and look into any complaints, too. When it comes to at-home caregivers, request references from previous clients, and never leave your loved one in the hands of friends or relatives you're not sure you can trust.
4) Report Abuse
Additionally, reporting abuse can help save your loved one and others from abusive caregivers, neglected facilities, and other dangers. In nursing homes and assisted living facilities, talk to administrators if you believe staff members are abusing or neglecting your loved one. If they do nothing to improve the situation, go over their heads. Don't hesitate to relieve at-home caregivers of their responsibilities and report their actions to the proper authorities.
Keeping Elderly Loved Ones Safe
Abuse and exploitation of the elderly are common issues. Knowing the warning signs can go a long way toward protecting aging loved ones. Keep in touch with your loved one and watch for signs of abuse, and do plenty of research before entrusting his or her care to a caregiver or facility. If you see signs of abuse, report the issues to the offending caregiver's supervisor or the police. You can find additional resources via the Eldercare Locator website and hotline as well.