Over 80% of seniors claim that they would prefer to age in place in the comfort of their own home rather than retire to a nursing home. Taking on the responsibility of caring for a senior parent can be overwhelming, but there are several things that can be done to help keep them at home.
The priority should always be the safety of your senior parent. Seniors with only mild medical issues with moderate mobility can often stay in their homes with a little bit of help. Making adjustments to lifestyle and how the house is set up can make all the difference when it comes to safety.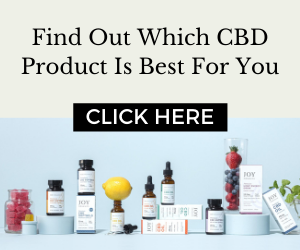 Caregivers can have more peace of mind when they know that their senior parent is happy and content as they age at home. If you don't live close to your parents, you have the option to bring in help from the experts at Husky Senior Care. Let's look at a few ways to make independent senior living easier.
Helpful Tools
Sometimes it is the smallest things that can make the biggest difference. Take a look around your parent's home and consider the areas that could be improved. You could add lights around stairways to prevent falls, buy a magnifying glass to help with reading, or purchase a wearable alert system in case of an emergency.
Meal Planning
Not all seniors can cook for themselves safely after a certain age. Signing up for a food service is an affordable option that will ensure that your senior parent safely gets the proper nutrition. Organizations like Meals On Wheels provide seniors with nutritional meals that can be delivered right to their homes. There are a variety of plans available to suit your needs.
Cleaning Services
Your senior parent may not be physically able to take on certain household chores like vacuuming or carrying heavy laundry baskets. To help them get their cleaning chores done without the risk of fall or injury, you can consider bringing in a cleaning service. Senior cleaning services are often discounted, making them an affordable option.
Adult Day Care
If your senior parent is living with you, but you are away from your home during the workday, you might want to consider sending them to a senior day care facility. These specialized centers are an excellent place for your parents to connect with friends, enjoy activities and avoid feeling lonely or isolated.
In-Home Care
If your senior parent needs a bit more help than you can provide, you may want to bring in an in-home care specialist. These trained professionals can help with various tasks, including medication dispensing, bathing, and household chores. In-home care can be anywhere from full-time to just a few hours a week, depending on their needs. 
We all want the best quality of life for our senior parents. Being able to age at home is a luxury that you can help provide. With the right consideration and planning, you can safely help your parents stay in their beloved home. Try some of these options to help your parents live independently through their golden years.