"By failing to prepare, you are preparing to fail." -Benjamin Franklin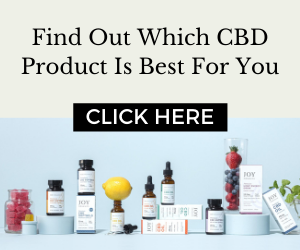 With the recent devastation caused by Hurricane Harvey in Southern Texas, the wildfires in the Midwestern United States and California, and impending Hurricane Irma, a Category 5 storm predicted to hit the coast of Florida, Hearing Health Foundation (HHF) encourages everyone to have an action plan in place for the various emergencies one can face.
For people with hearing loss, emergencies can bring extra challenges and anxiety. As someone with a hearing loss myself, I'm nervous I'll sleep through my building's fire alarm or miss my subway stop due to not hearing an announcement. The latter may sound trivial, but it means I'm always hyper-aware of my surroundings, which is exhausting and also a little nerve-racking. So, when it comes to natural disasters and situations where my safety may be at stake, a predetermined action plan puts me (and my loved ones) at ease.
Here are some of HHF's tips for navigating one's hearing loss needs during emergencies:
1. STOCK UP ON THE BASICS AND KNOW YOUR POWER SOURCES
Keep extra batteries in your emergency kit for hearing aid and/or your cochlear implants, as well as for visual or sensory alerting systems.
For hearing aids, it's recommended to have a month's worth of batteries on hand.
For cochlear implants, consider a portable battery charger, especially because batteries generally last at most about eight hours. The chargers themselves need to be charged, so use them sparingly.
Procure a waterproof/sealed container that is large enough to hold hearing aids or cochlear implants to protect them in cases of extreme weather or susceptibility to damage/displacement, e.g., in an earthquake.
Remember your car can be a power source. Depending on the model and whether you have gas, your car may have some power for charging things like a cochlear implant battery pack or a cellphone through its USB port.
2. EMERGENCY CONTACT LIST
Have a contact list printout with phone numbers for those to reach out to in case of emergency, as well as local text-9-1-1 services.
Keep your audiologist/ENT's number on hand, in addition to the phone number of the hearing aid or cochlear implants company in case the device needs to be repaired or for emergency support.
For those who live in urban areas, contact your city's Mayor's Office for People with Disabilities (MOPD) to inquire for emergency services and alerts; services vary greatly by city. For example, in New York City,  there's a phone "tapping system" for connecting with local police and fire departments if vocalizing your needs is a challenge.
For those in suburban and rural areas, contacting your local Mayor's office may also be useful, as well as introducing yourself to the local police and fire departments. If you belong to a church, synagogue, or other place of worship, your religious leader may have local resources available or know the right people to connect you to.
3. COMMUNICATION WITH AUTHORITIES AND LOVED ONES
When the power's out, it's important to have access to a regular landline phone (not cordless), battery-powered amplifier, or battery-powered TTY.
Buddy systems are not just for toddlers. It's recommended to have two or three friends locally who agree in advance to check up on you in case of an emergency.
One contact should be out of state in case the local power and/or telephone lines are down.
If your smartphone and laptop have internet access and power, use social media to stay in touch and ask friends for help, as well as mark yourself safe, through Facebook's Safety Check.
Reverse 911 is available in some communities; This service will call YOU in an emergency. Check with your local emergency management office to find out if Reverse 911 is available and if they have TTY capabilities.
Key Phrases Card: Have a card printed out that has key phrases to help you communicate with local authorities.
4. EMERGENCY ALERTS
Visual Fire Alarms with Strobe Lights: Many cities and states, such as Houston, offer free visual fire alarms for the D/d/HoH.  You can also visit the National Fire Protection Association's website for a list of brands that meet that U.L. standards for smoke alarms.
Sign up for weather and other emergency alerts through The Emergency Email & Wireless Network at emergencyemail.org.
NOAA Weather Radio: Provides one of the earliest warnings of weather and other emergencies and is programmed to alert you to hazards in your specific area. Some have a warning light, while others have LCD screen for alerts.
Notify Community Emergency Response Team (CERT), neighborhood watch, community block associations, and other local groups and authorities about your needs.
For more information, contact:
Federal Emergency Management Agency (FEMA): fema.gov
Ready (part of Homeland Security): ready.gov
Department of Labor's Disability Resources: disability.gov
All of us at HHF—the staff, Board of Directors, consultants, and volunteers—have the victims of recent natural disasters in our thoughts and hope for swift relief for those affected and displaced.
If you are Deaf or have a hearing loss and would like more resources on developing an emergency preparation plan, please contact us at info@hhf.org or 212.257.6140 / 888.435.6104 (TTY).