I hate bugs. Seeing a bug crawling thorough my house makes my skin crawl. First response is immediately to step on it, swat or drown it. If that sounds horrible to those who believe it's wrong to kill a bug or a spider perhaps they have never awoken from their sleep with a giant spider bite on their face.
I come by this revulsion honestly, after watching The Incredible Shrinking Man as a kid and watching him narrowly escape that giant spider, yuck, I still shiver at the scene.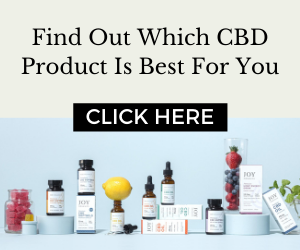 I totally accept the fact when I am outdoors, bugs rule. It is after all their domain and they are entitled to live and be free, as long as they stay far away from me.
However, in my house, it is a different story. They are unwelcome visitors and as such, well guess I'm calling the shots, huh?
My children never paid much attention to the bug world. My daughter's reaction was to call out for help when she spotted one in the house.  My son never cared one way or another if they hung around.
And now comes justice.
I feel it may be some karmic reaction to my heavy foot on the anti-spider colonies that has created this newfound world I suddenly find myself within.
My grandson has an inordinate love of bugs.
Yes, that's correct.
Grandma now plays games about bugs; Bugopoly and Don't Bug Me are the favs.
Games are fine, it is when he calls me over to see his pet beetle ensconced in its own cage, I balk a bit.
Oh, sure I know I cannot demonstrate my ichiness at seeing these creepy crawlies, so I feign approval and admiration for his "pets."  I have even found myself on my hands and knees helping him catch them outdoors to take home and nourish.
How can this be? I wonder as I am on my hands and knees on the sidewalk using a leaf to catch a bug for his jar.
Who is this person, this grandmother who despite, arthritis, and a disdain for bugginess is now partner to the catching and admiration of bugs?
Oh, of course I have heard that a grandparent will go to any lengths to make their grandchildren happy, that their love is limitless and no task too formidable for them to undertake, but bugs, really? Seriously?
"Oh look Grammy, it's a black widow spider."
Instead of grabbing a shoe, I nod my head and compliment him on his ability to discern one from another. No worry then my daughter steps in and steps on the nasty little bugger.
Meanwhile I'm thinking, this damn thing is a killer spider and what if it bites someone?
I once tried to swat a fly buzzing around the kitchen table and he started to cry. So now I merely track its whereabouts and well, if it dare get too close while my grandson is out of the room…
Before you judge me too harshly, I must in my defense say I have come a long way. I admire his lizard pet and even coochy coochy it as it scurries around its cage.
I try not to gag when it is being fed its dinner of live bugs and remark on how cute it is.
Yet, when I am home alone and I see the shadow of a creepy fuzzy spider crawling up my bedroom wall, coochy coo be damned.
I have awakened too many mornings with spider bites from a sneaky monster that attacked me defenseless in the night.
Coochy coo, I think not.
Still, if it makes my grandson happy when I fawn over the little creepy crawlies, than fawn it shall be.
As long as they remain like the Czar in Fiddler on the Roof, I say may bugs live and be well, far away from me.
A Great Recipe From Norma:
Lemon Drop Cookies
1 and ¾ cup all-purpose flour (spooned & leveled)
½ teaspoon baking soda
¼ teaspoon salt
½ cup unsalted butter, softened
¾ cup granulated sugar
1 large egg, room temperature preferred
Zest of one lemon (about 1 tablespoon lemon zest)
1 tablespoon fresh lemon juice
1 teaspoon lemon extract
2 cups of white chocolate melting discs work best
1 cup of lemon drops crushed
In a large mixing bowl, mix together the flour, baking soda, and salt. Set aside.
In the bowl of a stand mixer fitted with the paddle attachment, or a large mixing bowl using a hand-held mixer, beat the butter and granulated sugar until light and fluffy. Add in the egg and mix until well combined. Add in the lemon zest, lemon juice, lemon extract, and mix well, scraping down the sides of the bowl as needed.
Slowly add in the dry ingredients and mix until just combined
Cover tightly and transfer to the refrigerator for at least 30 minutes to chill the cookie dough.
Preheat oven to 350°F. Line two large baking sheets with parchment paper or silicone baking mats.
Remove the cookie dough from the refrigerator and scoop out two tablespoon sized pieces of cookie dough onto the prepared baking sheets. I prefer to roll the dough into balls and then gently press them down a little.
Bake in batches at 350°F for 10-12 minutes. The cookies should look done on the outside, but still a little soft on the inside. Remove from the oven and cool on the baking sheet for 5 minutes, then transfer to a wire rack to finish cooling.
Melt chocolate and spread a coating of chocolate on cookie
Sprinkle with crushed lemon drops let harden before serving.