During your early adult years in your home, it can often feel like you're still trying to learn your way when it comes to home décor and design. You may not know much about what colors work together, how to spot quality pieces, and how to ensure your home feels cohesive. But by the time you reach your senior years, there's a good chance you feel much surer of yourself – knowing exactly what you like.
So, if your bathroom no longer meets your design goals, it's time for an update. Here are some of the best ways you can design your dream bathroom, and one you'll want to spend time in.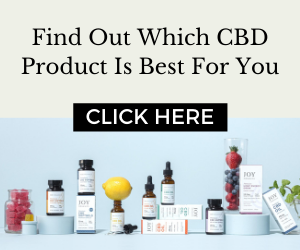 A Fresh Coat of Paint Will Change Everything
Before you get too far ahead of yourself, it's best to start with a basic step and that's to give the bathroom a fresh coat of paint. Choosing a new color palette will change everything, and make existing features and fixtures look different. After getting the new color on the walls, you'll have a better idea of what else needs to be addressed so that your dream bathroom concept comes to life.
Install a Statement Sink
Here's a design feature you may not have thought of before, but a statement bathroom sink will help set the tone in the bathroom. There's no reason to feel like you need to stick with the traditional bathroom sink when there are so many interesting shapes, sizes, configurations, materials and finishes available. A statement sink isn't meant to be just functional, but also act as décor. 
So, what happens if the new statement sink that you love doesn't work with your current vanity? You may also find yourself shopping for new bathroom furniture, like a vanity and mirror set. This is a fabulous way to showcase the sink and give the room a much-needed modern update.
High-End Fixtures May Be All It Takes
Homeowners often assume they need to rip out the current shower and/or bath to achieve their dream space, but it could just be a matter of replacing the fixtures. Installing high-end faucets is a relatively simple DIY job and delivers a huge impact.
Plush Towels Add a Luxe Vibe
If you like the idea of a spa-like bathroom, then you'll want to pick up some plush towels. These add a touch of luxury as they are super soft to the touch and will add much-needed texture to the space. Rather than hanging your towel on a standard towel hook or rack, you can also install a towel warmer. Nothing feels more luxurious than stepping out of the bath or shower and wrapping yourself in a warm towel.
Appeal to the Senses with Soaps and Scented Candles
Finally, to finish off the space and ensure you appeal to all your senses, don't forget to add some scented soap and candles. You can swap out the scent to match the season and your changing moods.
It's time to stop feeling uninspired by your bathroom and instead look for ways to update it and transform it into something serene and beautiful.