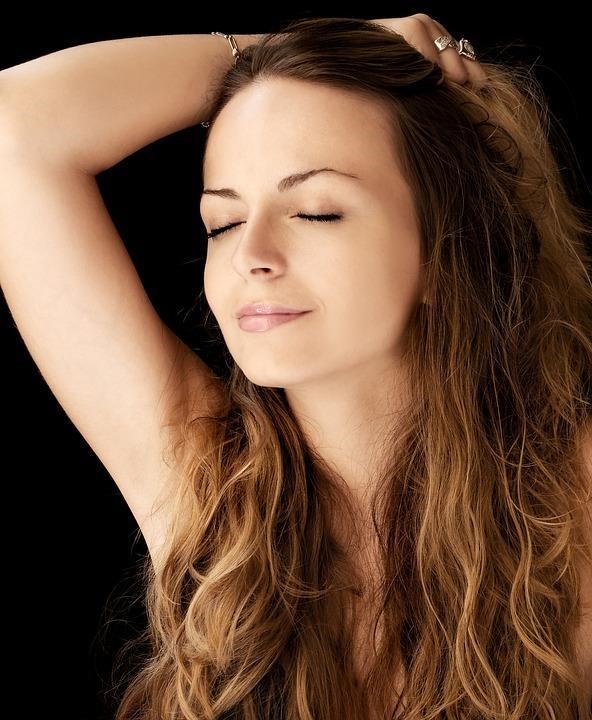 You love traveling, but the effect it has on your skin frightens you. Travelling can be taxing on the skin. But, it is possible to go to your heart's content and still have the radiant skin of your dreams. It may seem incredulous as you are quite aware of the havoc traveling can wreak on your skin. However, it is possible to maintain dewy skin if you learn a few simple tips and tricks.
When you travel, your diet, schedule and stress levels change. You get exposed to a different climate and environment. Your skin bears the brunt of all these changes. At such a time, it requires more love. Read on to find out how to take care of your skin while traveling to ensure a healthy glow.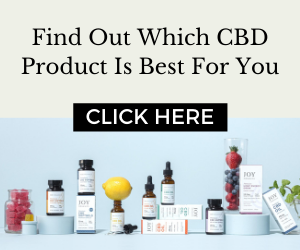 Cleansing
Cleansing is essential in your daily skincare routine, but while traveling, it becomes even more crucial. It is because of all the dust and pollution your skin gets exposed to while you explore cities, go on adventures, and build memories. Cleanse with a gentle moisturizer twice a day, and every time you sweat too much. It will get rid of all the dirt, oil, and debris. When you remove the impurities in this manner, your skin will look fresh.
Sunscreen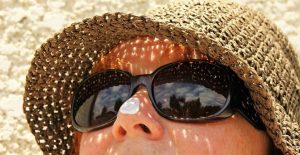 Image Credit
Save yourself from the agony of sunburn by using sunscreen. Sunscreen is especially important when you travel to tropical countries. It is best to use a broad-spectrum sunscreen with an SPF of 30 or higher. Make sure your sunscreen is water-resistant if you are going to enter the water in a pool or at the beach. Diligent use of sunscreen protects you against the risk of skin cancer as well. If you love your skin, sunscreen should be your travel companion always. The importance of sunscreen can never be stressed enough.
Moisturizer
Moisturizing your skin with your favorite moisturizer will make it look fresh and hydrated. It is possible to skip makeup if you go for a tinted moisturizer. You will get the best results if you apply moisturizer while your skin is damp after cleansing because this locks in the moisture. Moisturizer is a must before you apply makeup. Use an overnight moisturizing mask before sleeping to wake up with dewy skin. If you are traveling by plane, it is essential to moisturize pre and post-flight. It is excellent to go sans makeup on your travels with your moisturizer doing most of the work to make your skin look glowing healthy.
Eye Cream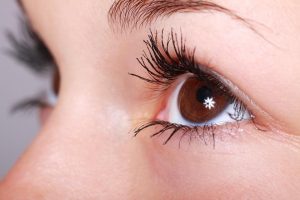 Image Credit
Eye creams can help against puffing, which is a consequence of long travels. Often traveling messes with your sleep schedule. Thus, it paves the way for dark circles and extra puffiness. The skin around the eyes is delicate, and fatigue shows up quickly. Eye creams will ensure you look well-rested. These will also make sure that the only bags you travel are the ones you carry your stuff in. It is essential to know that your eye cream can travel, therefore avoid applying it too close to the eye. Applying it half an inch away from the eye ensures that it doesn't cause tears.
Hydration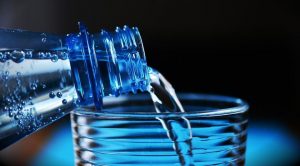 Image Credit
Water is your skin's best friend, and therefore yours too. Always carry your water bottle with you while you are out and about. During traveling, various factors exacerbate dehydration, and the least of the effects of dehydration is dry skin.  Hydration is vital in your daily routine, but it is critical on your travels. Taking in enough sufficient amounts of fluids ensures that your skin is hydrated from within.
Travel packs
Be ready with your essential skincare products in travel-sized containers beforehand. It helps to ensure that you always have your products at hand during your trip. There won't be any hassles at the airport, and it will be easy to carry them in your purse later. Although you can buy products at your destination, bringing the ones that suit your skin is much better. What if you are not able to find the right products at your destination? You could be stuck without skincare essentials for the entire duration of the trip. It is always better to be prepared. Your skin is too precious to leave skincare to chance. You can opt for travel packs of skincare products from your favorite brands if they are available. Alternatively, you can opt for DIY.
Multitasking Products
During your travels, you have luggage restrictions. Besides, you need to travel light too. This does not mean you have to compromise your skincare. Modern skincare products have become more efficient. Products are now capable of multitasking. Think of a tinted moisturizer that provides the SPF you need. Voila! Sunscreen, foundation, and moisturizer, all in one! It means that you do not need to carry all the extra items, saving you space in your bags for other travel essentials. You won't even have to skip any product for a lack of carrying space. Multipurpose products are a boon during travels.
Help your skin by taking collagen shots for face that contain skin-firming antioxidants and vitamins. It can help enhance the natural collagen and elastin of your skin by working from within. Your skin is your largest organ and deserves the utmost care. Make sure you do not neglect your skincare routine on your travels because this is when it needs it the most. Your trips are meant to rejuvenate you, and extra skincare will ensure it shows up on your face too!
Main Image Credit