After many long months of exhaustive family struggles, cognitive and behavior changes and, a lengthy process of medical evaluations and tests, my dad, Buddy, received the devastating diagnosis of Frontotemporal Lobe Dementia (FTD). It was Valentine's Day 2013. FTD is a rare neurological disease that affects personality and social behavior, speech and language comprehension and, executive functions involved in reasoning, decision-making and planning. Dad was my hero. The highest compliment I can give of my dad was he had a son that idolized him. Everything he loved, I was determined to love just as much or more. My mom, Maureen, a Special Education elementary school teacher, became his primary caregiver. They were soul mates and best friends.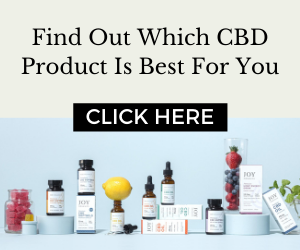 Mom once won Providence, Rhode Island "Teacher Of The Year." Before "No Child Left Behind" became a federal law, she taught with that motto. She never believed there were throwaway children, that children could be disregarded. She thought she could save them all. And if she couldn't do it by herself, she was determined to enlist as many people as possible in the effort. That was one of the best assets of her teaching: she was never that arrogant to think it was just her. She took pride in building a strong team, asking for what she needed. It was always about helping her help the students.
But then the unthinkable happened. Only four months after Dad's official diagnosis, Mom was diagnosed with Stage 4 colon cancer. The life they worked toward was not there; it had changed past the point of recognizing and the reality of what they were forced to retire to was obvious.
We were fortunate that family and friends, doctors and nurses, social workers and volunteers came to our rescue. In abundance. For four years the community and hospitals rallied behind my parents and our family. But at the beginning I was stuck, floundering, not knowing how to help. I needed a reason to keep coming home, a cathartic project to help me navigate the turbulence. When Mom was told by her palliative care doctor that she may only have a year left to live, not wanting to lose my parents' voices, I planned and organized an oral history project for their thirtieth wedding anniversary. This project was my way of saying, "I'm here and, I want to hear." Mom knew she wanted to be a Special Ed teacher when she was twelve years old and she got to live her dream. For our interviews, I encouraged her to spare nothing, to trust that I would be delicate, that I would hear her and celebrate and honor her life well lived. We recorded thirty hours of interviews and conversations. We strengthened our bond. Room for Grace became my way to preserve Mom and Dad's stories and legacies. The project prepared me for a life with them gone but, a life of peace and with no regrets.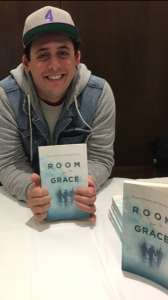 I spent the last Fall and Winter by their bedsides. It was so painful but when I was called to act, I did. I jumped in. Full speed ahead. Until the end, Dad was able to be the father that he wanted to be. Tragedy showed me what kind of man I am, or at least, the potential of the man I can be. By participating fully, I left myself open to heartache, but also open to great joy and happiness and deep and meaningful connections. My patience, my humor, my work ethic, my love, all the traits a father would want for his son, brought out the best of my parents.
I was able to give the first draft of Room for Grace to my mom for Christmas. It was the last Christmas gift I gave her. "It's the nicest gift anyone has ever given me," she told me, sitting on the couch, cozy and comfortable in her pink fleece bathrobe. I watched her in awe as her fingers turned the pages, heard her voice run the hallways and classrooms of Fox Point Elementary School. Mom lived the end of her life in the same manner she had conducted the rest of her life. It was always her goal to put on a bright color and a great piece of silver or turquoise jewelry and make it a great day by doing something good for someone else. Reading the first draft of Room for Grace, and collaborating with me on the second, Mom felt validated. She had lived her best life, she was capable, she was strong, she was accomplished. Her own story filled her with pride. Her selflessness, her love, her competitiveness told the story of a mother, a wife and a teacher I was extremely proud of.
As a teacher, she was continually searching for the best ways to maximize the learning potential for all of her students and provide their families with the support they needed to lead productive, meaningful lives. For thirty-five years, the students held the most important role in strengthening her skills as a lifelong learner. And the rewards Mom found in teaching the handicapped and disenfranchised were small moments loaded with power and inspiration. Witnessing how they and their families made difficult decisions through hardships and limitations, challenges and setbacks, reinforced her desire to push on, empathetic and tough. As a model patient and caregiver, she learned how to be an exceptional student. Come to find out, getting a diagnosis of dementia or cancer is similar in the continual search for the right clinical trial, medication match, community resources and support. Our family was continually searching for the next step, the piece of the puzzle that would increase the quantity and quality of their lives. If Mom and Dad did all the hard work by themselves, they would never have had the chance to realize how big their community was. My parents embraced the concept of "yes," and allowed others to carry them when they needed to be carried.
Surrounded by family and friends, Mom and Dad died four weeks apart. Dad died on the anniversary of the Station Night Club Fire and Mom died a week after her sixtieth birthday. She waited for Dad. Then she let go. I gave two eulogies. The diseases wrestled away my parents' bodies, but our family unit, our bond, was as strong as ever. We were so close. Room for Grace was a gift we shared together and it became my strength and my armor. It saved me countless times from heartache and desperation because I knew I would never lose them. My parents charged me with the mission to find out who I am supposed to be and share that with the world. Sometimes it wasn't pretty, but it was real and genuine and we did it together. Mom and Dad knew the value of community effort and by allowing others in, our family, friends and neighbors got to see the best of themselves. It was an opportunity for others to come to the rescue. When we're there for others, putting our neighbors before ourselves, sharing in their joys, sharing in their trials, that is grace.