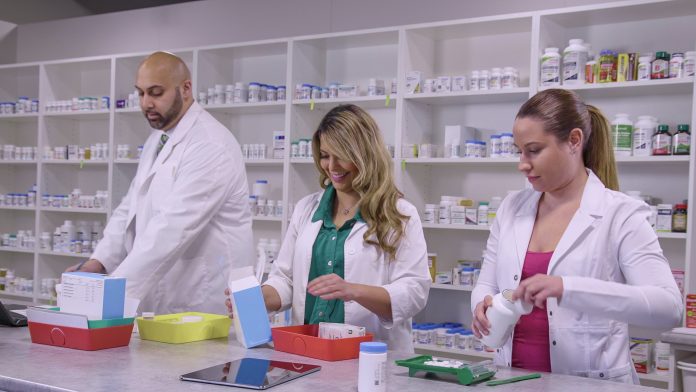 From sorting pills, chasing refills, obtaining coverage, and taking prescribed doses on time, managing medications within retail pharmacy settings is a lot of work. For the two-thirds of Canadian seniors taking five or more different prescriptions, accessing and managing medications can be difficult.
The challenges associated with medication management have led to a situation where almost 40% of Canadians aren't taking their medication correctly. Missed doses, unfilled prescriptions, and confusion over whether or not a pill has been taken increases risk and reduces the effectiveness of a medication.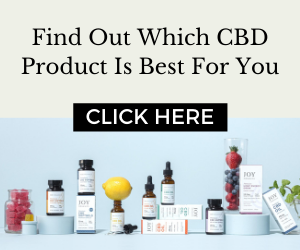 That's where online pharmacies, like PocketPills, come into play.
By improving medication accessibility and safety through technology, PocketPills is helping relieve many of the challenges seniors face when it comes to healthcare. This is why we are leveraging technology to revolutionize medication management, making it more convenient and affordable than ever
The CMA is joining forces with the Royal College of Physicians and Surgeons of Canada and the College of Family Physicians of Canada as part of a new task force to take a look at the barriers that seniors face when it comes to medication management.
When you consider that 29% of Canadians report difficulty accessing healthcare services, it is no wonder that the Canadian Medical Association (CMA) is working to support the scalability of virtual care.
Long wait times and the inability to make appointments are the most common challenges reported. This is leading to the rapid development of eHealth technologies, including telemedicine, and digital medical information systems. This also includes online pharmacies. In Canada, the idea of online pharmacies is a relatively new one. But, the benefits to older Canadians are game-changing.
Here are some ways that we're using technology to change the shape healthcare today.
Greater access to medication and care
Remember all that time you spent waiting around in the pharmacy to receive a single prescription? That's the result of retail pharmacists having to count each pill, ensure dosages are correct, identify drug interactions, print labels, and consult patients.
At PocketPills, automation technology can package the medication of 10 people in 15 minutes, allowing pharmacists to focus more on helping patients manage disease conditions. Even compared to the amount of time it takes for one patient's medication to be put into blister packs, the difference is incredible.
Not only do online pharmacies help by reducing wait time to access the medication people need, but online pharmacies further help patients by improving access to medical professionals. At PocketPills, this is done by providing open channels of communication between patients and pharmacists. Our pharmacists can be reached through the in-app chat feature, by email, or by phone. Patients are free to contact us whenever they have questions. And, since our pharmacists have access to a patient's complete medical history, they can provide detailed answers that take the bigger picture of a patient's health into consideration.
Online pharmacies also eliminate the need for people to go out to get the medication. PocketPills manages prescriptions and, when it's time, refills are delivered directly to the doorstep of patients, further increasing the convenience of modern pharmacies. This is particularly helpful to patients who live in rural areas who might not always be able to get to a pharmacy before their medication runs out.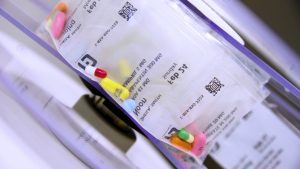 Enhanced safety through automation
Diagnostic mistakes, medication errors, and drug interactions can wreak havoc on patient health. Luckily, PocketPills is working hard to ensure that these things don't happen.
We use technology that reduces human error. Our pharmacists can monitor a patient's progress in real-time. And intervene if anything goes wrong. We receive alerts when a patient's refills are due or if they have any questions regarding their medications.
Pharmacy technology also makes medication safer through improved sorting accuracy. One machine packages up the medication. Once this happens, another machine uses three cameras to verify the contents of each package against a database-checking things like the size, shape and colour of each pill. From there, a pharmacist checks any packets that have been flagged by the system and once the pharmacist confirms the packets are correct, they sign off on the medication.
Along with medication being pre-sorted by dose, patients no longer have to worry if they are taking the right meds at the right time. Not only are doses sorted, but they are also clearly labelled. People are never left guessing about when to take the medication or what's in the packet. All the information they need is right there.
Increased adherence through technology
With upwards of 40% of Canadians don't take their medications correctly–a number increases with the number of medications taken–there is a strong need to increase adherence in Canada. Common reasons for non-adherence include not be able to remember whether pills have been taken or not and not being able to open pill containers.
We help with these issues by pre-sorting medication into clearly labelled packages that tell you exactly when to take the pills. This helps eliminate the need for people to first get their medication, then to take the time to sort it out by dose into pill containers. Best of all, these packages, PocketPacks, are easy to open, further reducing barriers to taking medication correctly.
Reducing the burden on caregivers
Nearly half of all Canadians provide care to a family member or friend with long-term medical conditions. This role takes a toll on people as managing all aspects of a loved one's care, along with managing their own lives, can push people towards caregiver burnout.
Online pharmacies help with this by taking medication management out of the equation for caregivers. At PocketPills, caregivers can log into their account and manage all aspects of their families care from a single account. We take care of everything from automatic refills to sending medication pre-packaged by dose. This removes some of the stress involved with caring for others, and gives caregivers a chance to focus more on themselves.
Savings passed on to the consumer
Technology helps minimize the costs associated with manual labour and operating physical spaces, allowing eHealth providers can pass their savings on to patients. With less physical space needed to operate, organizations can lower prices and offer free services, such as digital record keeping and medication delivery.
Patients also don't have to make as many single trips to visit their healthcare providers. Not having to visit a pharmacy or doctor regularly can save Canadians up to 10 hours a month, potentially saving 100 hours every year.
Embrace the Future
Virtual care provides peace of mind for both patients and healthcare providers. The opportunities are remarkable. It's not just about healthcare – it's about lifestyles, like smartphones and activities that make up a person's day. When you consider that mobile phone use increased by 60% over the last 3 years (and that 87% of Canadians under 68 own a smartphone), it's time to start letting your healthcare providers come to you.