I know what you are thinking and yes, that may be it too but I have to share my Saturday observations of senior passion.
What senior passion did I see?
I drove through a small town outside of the GTA today, actually 3 times and from 10am until 5:30pm there were dozens of seniors lawn bowling. They looked so happy and chic with hats on and white pants. All laughing and smiling. I couldn't help but notice even in the heat and sun, they were truly enjoying a passion.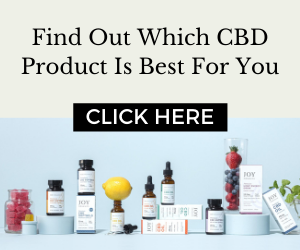 A little further north, golfing was in season! Again, I noticed multiple groups of seniors amongst some younger players, enjoying a great game of golf.  Laughing and smiling with their hats on and summer white pants. What a great sight to see.
They weren't inside, they weren't watching TV, they weren't sitting at home alone. They were out enjoying the sunshine, fresh air, enjoying life and enjoying a passion. I bet they were feeling good!
Further north, the infamous ice cream shop had a long line up of customers waiting to get their ice cream fill on a hot summer day in June. And guess what? Many were seniors. Some in pairs, some with grandchildren, some obviously with a group. But again enjoying a senior passion and enjoying the day! What a great sight!
Family Function shows senior passion
Now onto a family function which included six parents 65-75+ sitting on the back deck enjoying a barbeque and celebrating life. I had thought they would want to be inside so had put on the air conditioning. But nope! They all gravitated to the backyard. Enjoying the sunshine, the flowers at bloom and smiling and laughing. They took pictures of the garden, pictures of the grandkids, took some selfies, shared the pictures they took with each other and simply enjoyed the outdoors with family.  I think the grandchildren were impressed with the grandparents taking as many pictures as they do!
All in one June Saturday…very cool.
Then there is strawberry picking season coming to an end…and I laughed to here that the grandparents, again mostly 75+ had been out picking strawberries this week and so were the grandchildren in their twenties. Comparing notes about making jams etc. from one generation to the next and the next. How cool is that?
We talked about senior passion and what they like to do now that they are at the age they are, and knowing grandchildren were in ear shot they had to give clean answers. They said the same things as always; family gatherings, golfing, campfires, shopping, shuffle board, hiking, walking, horseshoes, bingo, cards and travelling.
Funny the grandchildren ranging from 14- 22 years old all agreed they were fun things to do! Senior passion is shared from one generation to the next, I think!