Coming up with good gifts for senior or elderly people can sometimes be a huge challenge. After all, many of them have particular tastes and more things than they know what to do with. How do you find a gift that they will appreciate especially when they make it even harder by insisting that they don't need anything? (As so many older people do when they don't wish to be a burden on another person)
But there are many ways in which you can make them feel special and for many seniors, the key elements of a gift are functionality and practicality. When it comes to gifts for parents and grandparents, sentimentality also plays a role, and if you can come up with something that will make their lives easier, healthier or more fun you can bring a smile to their faces.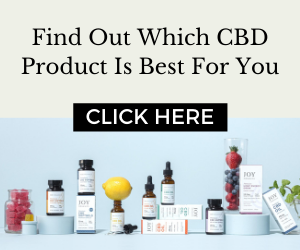 Finding the perfect gift can be time-consuming and frustrating if you don't make the right choice and the decision is even harder when it comes to the older adults in your life. 
There is a meaningful and thoughtful gift out there for everyone and finding the right gift shows family and friends how much they mean to you. It might be worth adding that just because your loved ones are older doesn't mean they're not interested in a vast range of presents, experiences, and activities.
The most important thing might be to put yourself in their mindset. You don't know exactly what they are thinking or how their bodies feel but you can listen to what they tell you. Listen to what your elderly parents and grandparents or friends are telling you about the gifts that they want or do not want.
Yes, you want to buy your mother or father the best gift and yes you want to show them how much you appreciate and love them. A little bit of paying close attention to their wants and needs, a little bit of thoughtfulness and creativity on your part can lead to a great gift-giving experience. Here are some gift ideas for the seniors in your life.
Humidifiers and diffusers
These great little devices are useful for a myriad of things. Humidifiers are great especially for aging skin as it brings in moisture and humidity into the room which is a problem that many faces in their youth and especially in old age. It helps with breathing problems and many underlying conditions like asthma and sinus and would make a great addition to anybody's home space.
Diffusers come with the added benefit of essential oils that transform your space into a tranquil nest where you can breathe easier. There are many therapeutic benefits of diffusers and essential oils – for example, eucalyptus is used for colds and respiratory issues while lavender is used to address stress and anxiety. Having a diffuser in your workout home space can make it feel like you are in a spa and brings about a whole ambiance of relaxation.
If you're looking for a good diffuser (or any other gifts for that matter) this Aromatherapy Essential oil Diffuser from Enduring Decor is a great option and you can find it in this Cool Things Chicago gift guide.
This is always a great option to gift anybody to brighten up their house or even their desk at their workspace. It, of course, has the huge added benefits of making your living space more breathable and richer in oxygen.
This, of course, means that this is a great option for gifting to a senior in your life as it will help improve their overall health and well-being. Succulents are easy to take care of and are a great option for people who might not be able to take care of plants every day.
Gifting an experience to anybody is always a fun option and the seniors in your life might appreciate a good getaway to a wine country or apple picking farm! There is a range of options to choose from when it comes to spontaneous or short weekend trips. While picking one make sure that the hobbies and likes of the people involved aligning with the choice that you eventually make. 
If it is a trip for your parents or grandparents you can join them and make it a trip for the family, something that would surely appreciate it. Spending time with the seniors in your life is possibly the best gift that you could give them!
A Polaroid camera would make for a great sentimental gift as it would bring back a host of memories for the one who receives it. Your mother or grandpa probably had a Polaroid camera in their younger days and the ones that are available today take clear and high-resolution photos that offer a vintage or Polaroid picture feel.
It would remind them of the many memories with their friends and family that they had back in the day – and now they can have an opportunity to create new memories with some nostalgia behind it.
Subscriptions to various books, wine, tea, and skincare clubs have been all the rage in the past few years, and why not? – It's a great option. You just need to know it is an interest or hobby of the person concerned and voila, you have a gift that keeps on giving – at least for a few months.
You can choose from a range of subscription boxes – Gardening, puzzles, soap, candles, the list is endless. Subscription boxes deliver monthly, bi-monthly, or quarterly boxes of goodies to the recipient and you can choose subscription boxes for health and vitality of boxes for fun and frivolity. Don't forget to have fun with it!
While buying gifts for a senior in your life you must keep in mind their needs, age, environment, and of course, their wants. Make sure to get them something that will enrich their lives and perhaps may even bring about a feeling of nostalgia and fondness. Most importantly, time, effort, and thoughtfulness is the real gift that you are giving to the ones you love, so make sure you come up with something that they will cherish because it would, hopefully, be a great source of happiness for them.