Your home might have extra 'things' that you aren't using, and could certainly be re-loved by someone else in need in your area. What is worthy of donating, and what is not? Charities appreciate us taking the time to be vigilant when choosing what to give, as they must sort carefully through tons of items weekly to stock their shelves.
The secondary sale market is thriving, as people's consciousness has changed about reducing waste and reusing and recycling items and avoid the landfill whenever possible. When deciding how to dispose of your extra items when moving, or downsizing, or organizing, keep these tips in mind.
CAN IT BE RESOLD BY A CHARITY?
Charities cannot resell items that are damaged, soiled, or not working. Sort carefully through clothing and be sure it is in wearable condition before adding it to your donation bags. Furniture must be in good condition and not overly scratched or have visible damages. Household appliances must be clean and in good working order. Sporting goods must be clean and things like helmets and hats are often not accepted. Call ahead and check with your local charity of choice if you are unsure if an item is donatable.
These organizations often have to bear quite a financial burden to dispose of items that are not resellable.
If you need assistance with sorting, organizing and decluttering, call us for your free consultation and ask about how our team can help you move forward.
Find a list of charities in your community that accept donations online: https://www.furniturebank.org/top-charities-to-donate-stuff/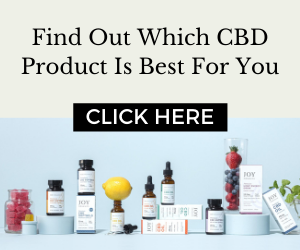 WHO WILL USE IT?
With the price of housing on the rise, many people choose to look for useful items in the secondary sale market first to save money. When you're attached to a particular item but no longer have space or a use for it, think of others who will re-love that table and chairs, picture frame, set of dishes, or winter coat. Consider the challenges others are facing and be as generous as you can when making donations.
Someone may just love that toy, chair, book or magazine collection, or outfit that has been collecting dust in your basement! A family may need support as they transition to a new living arrangement. Consider making donations directly to specific groups, such as Bethesda House, in Clarington.
CAN YOUR FAMILY USE IT?
Have you asked your family what items they may be able to use when you're decluttering at home? Have the conversation with your children, and ask if there is anything in particular, they may be able to use or be attached to, before donating. We work with many homeowners to sort items for giving away to family, donating to charity, and ultimately disposal if necessary.
SHOULD YOU CONSIDER SELLING IT?
There are many ways to sell your used household goods, and some are easier than others. Kijiji is a popular choice, however, they now charge for more than one ad, and you must be vigilant of who you allow to your home. There is also the pitfall of having to answer several phone calls and emails to sell just one item, which may be time-consuming. There are some established safe drop off and pick up sites in your community, such as police stations in your area.
Facebook Marketplace is a popular place to sell your items, as are Facebook buy and sell groups. Items sell quickly and you are still able to negotiate price, and message with buyers for a convenient time and place to arrange pick-up, and these groups are free to use. Still, this can be very time-consuming.
Collections of items or antiques of value should be appraised by an experienced and Certified Appraiser. Ask us about working with our Certified Appraiser for your Downsizing and Moving Project.
DO YOU HAVE MANY ITEMS OR COLLECTIBLES TO SELL AT ONE TIME? WE MANAGE ONLINE AUCTIONS.
If you have a household of furnishings to sell, and collectibles of some value, you may want to set up a Maxsold Online Auction with our team at Strategic Property Solutions. We work with you to sort and catalog all items, arranging them in saleable lots, creating descriptions, taking pictures, and posting them for you on our extensive online networks, and on Maxsold.com, which has a wide reach of potential buyers. We do all the work and you carry on with life while we sell your items online, quickly, safely, and all the money will come to you at the end of the event. Pickup dates are arranged, and buyers will have specific times for visiting to take items away with their own manpower. Ask us about setting up a Maxsold online auction for Toronto, Peterborough/Kawartha Lakes, Durham Region, and Northumberland.
We can also manage an in-house auction with a local auction company, and will take care of all the details for you!
Happy decluttering, and as always, if you're in need of assistance to finish your projects, we can help!
Call Delores, at 905 449 4097 and let us know how we can be of service!